Rolex Yellow Gold Super Precision Chronometer Wristwatch, circa 1949
by Rolex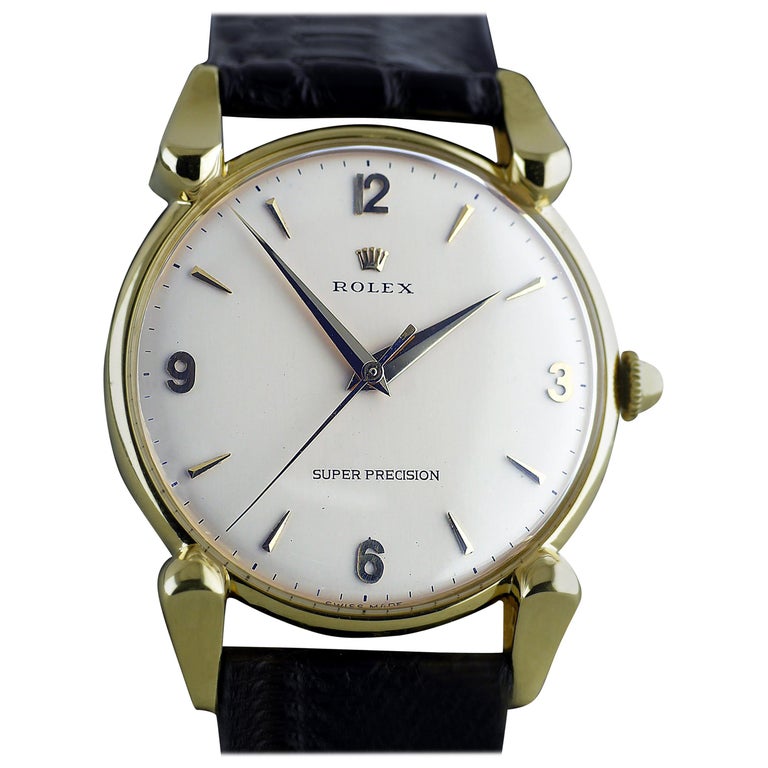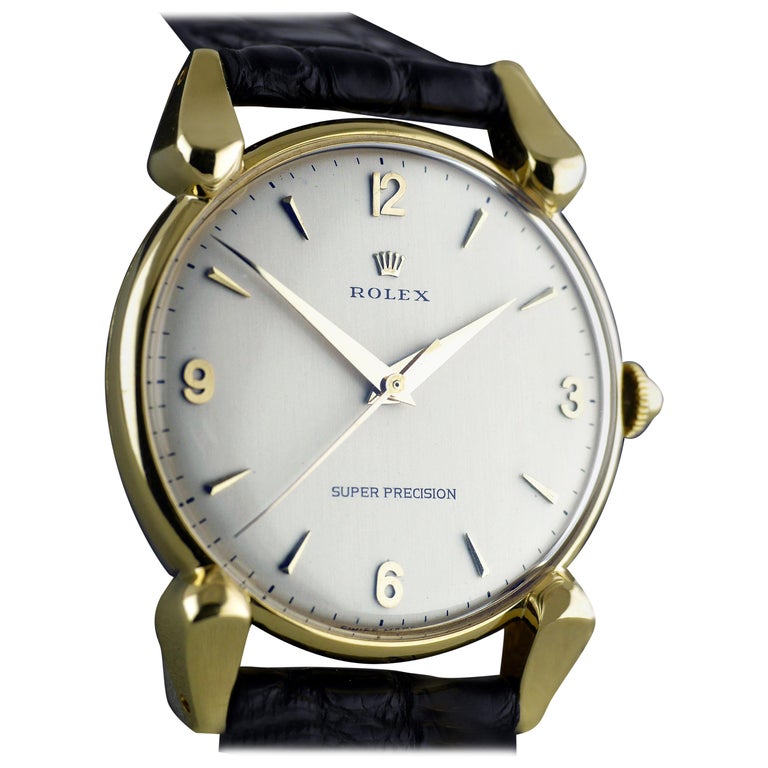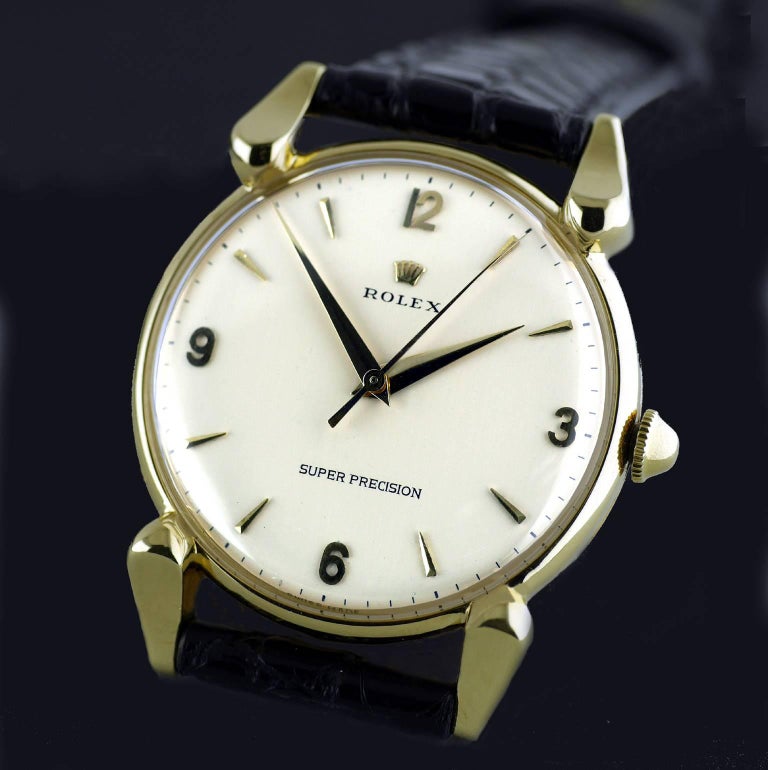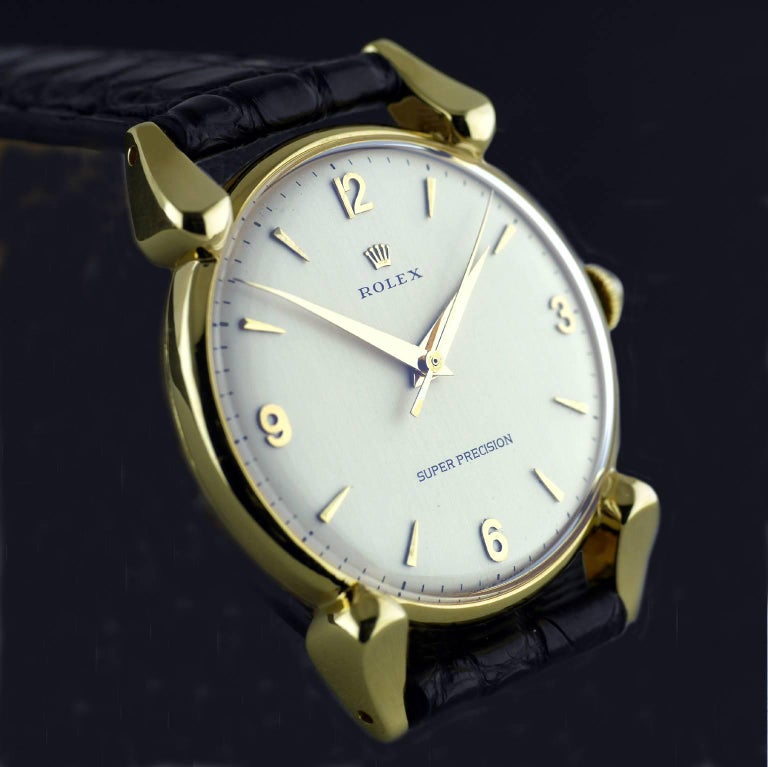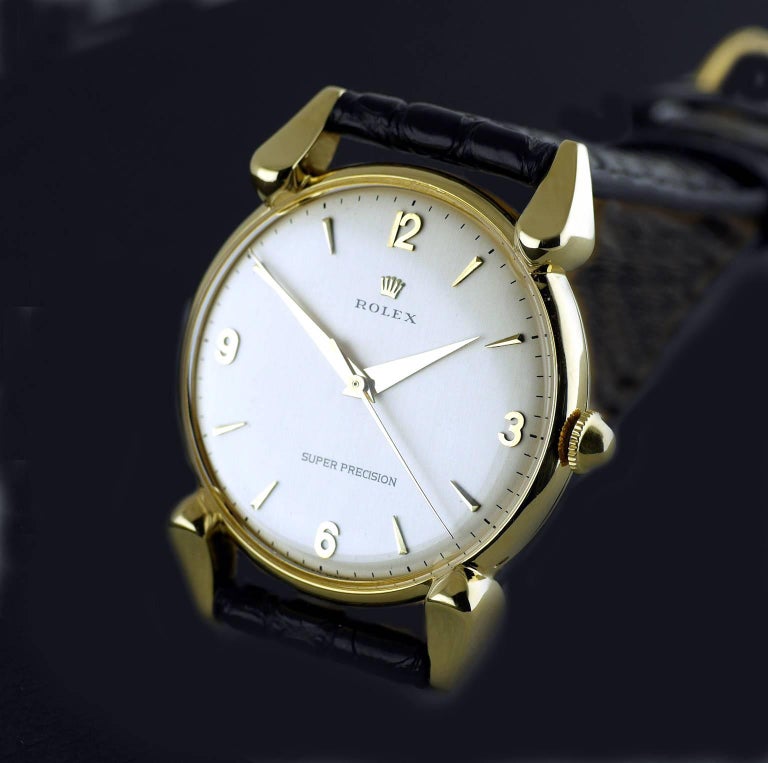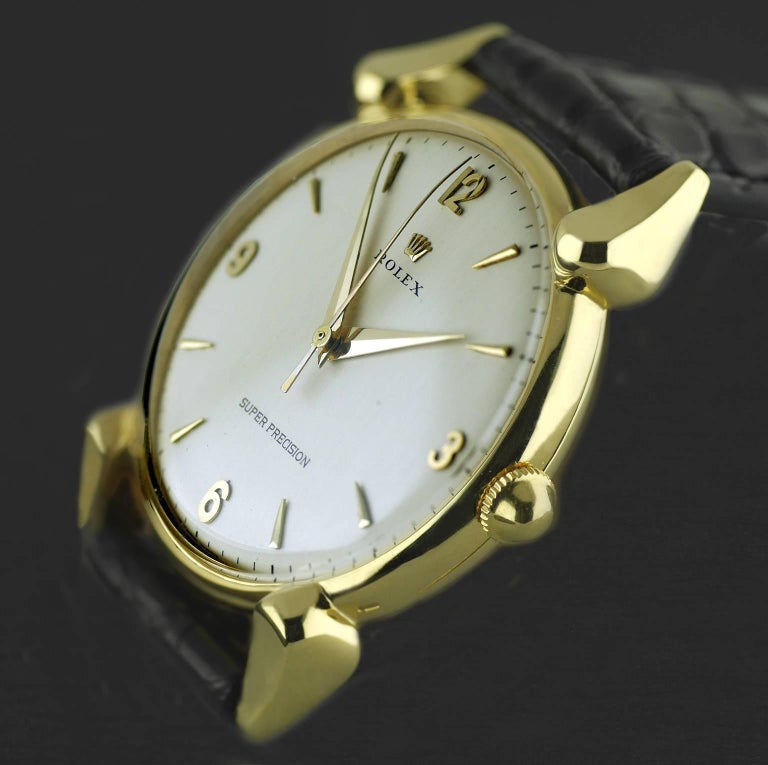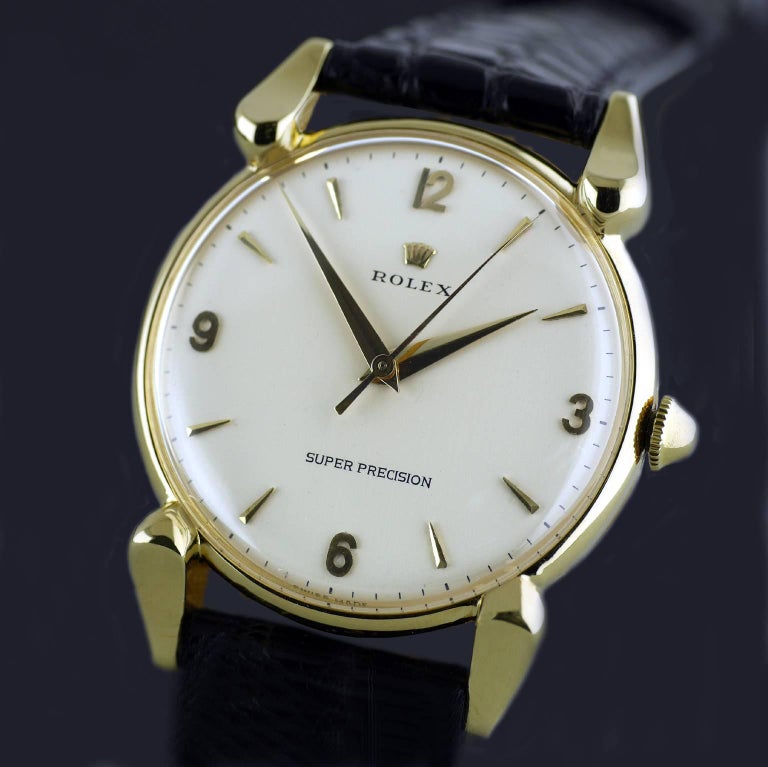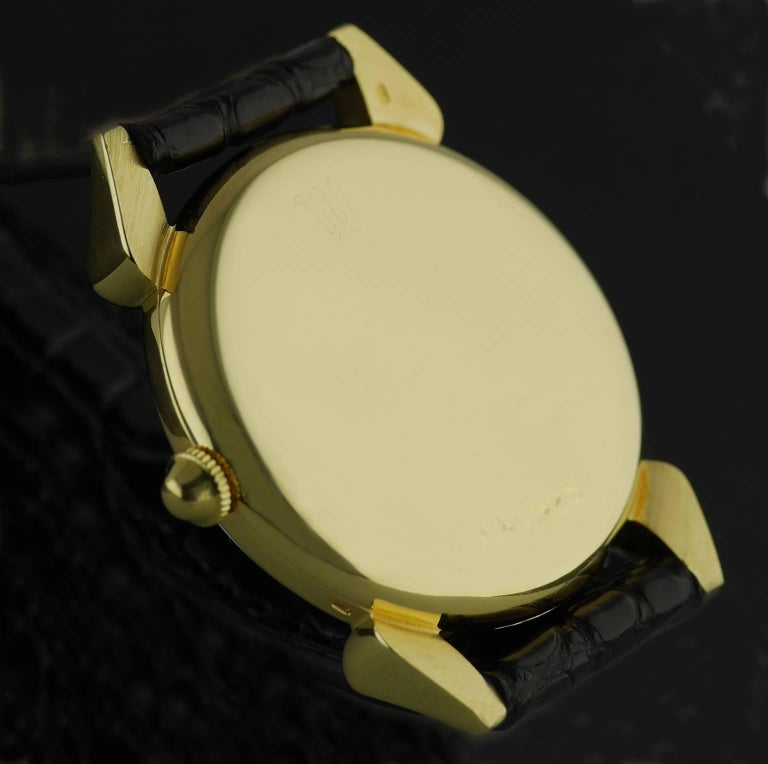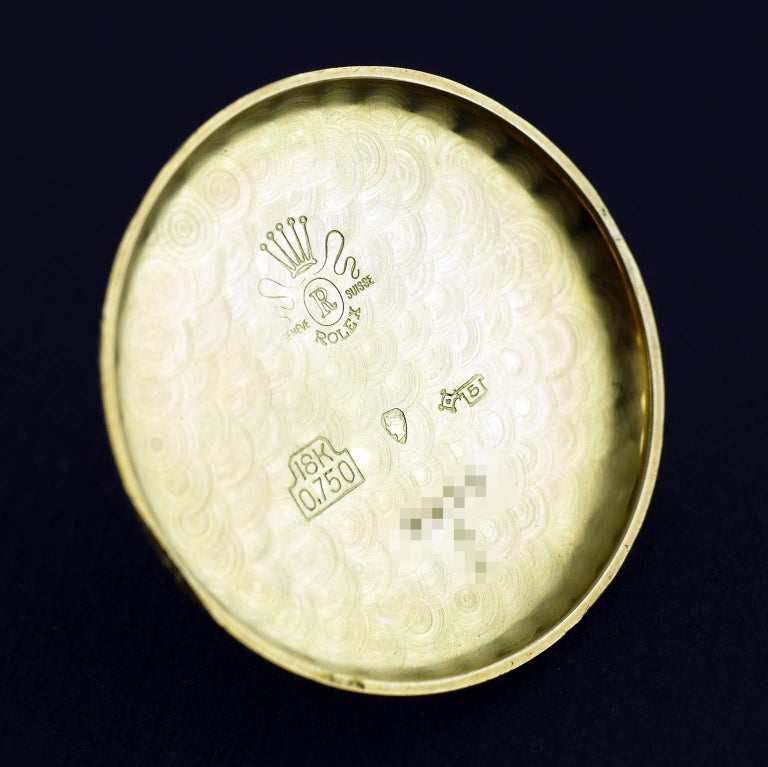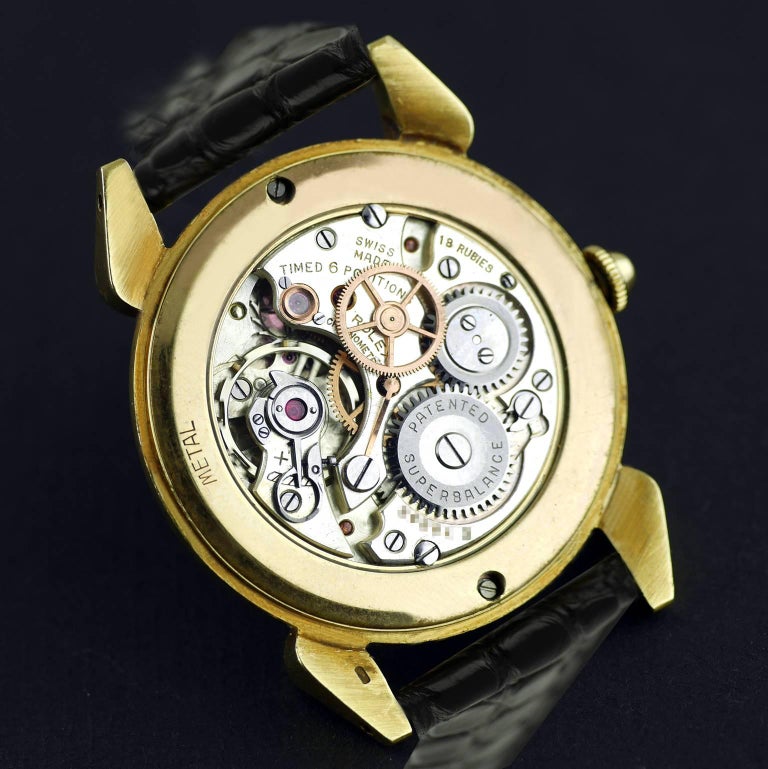 < swipe to view images >
Rolex Yellow Gold Super Precision Chronometer Wristwatch, circa 1949
by Rolex
Stock No. 2688
A vintage Rolex Super Precision wristwatch, circa 1949.
Snap back 18 carat gold case with faceted, tapered, tear drop, overlaid fancy lugs.
Rolex, 18-Rubies (Jewels) precision lever escapement Chronometer movement with Superbalance, tested in six positions and with micro regulator. Sweep centre seconds. A very high grade movement for the period.
Silvered dial with raised gold Arabic numerals for 3, 6, 9 and 12, and applied dart indexes. Raised gold Rolex crown. Black minute chapter. Gold Dauphine hands.
Case, movement and dial signed.
All watches are given a full thorough service. They are stripped down to their individual parts, thoroughly checked for any obvious wear and tear, cleaned, re-oiled, reassembled and regulated. The final result is that the case, dial and movement are in pristine condition.
Case Measurements:
Length (lug to lug): 42 mm
Diameter: 33mm
Pristine, fully serviced, 2 year guarantee and full after sales maintenance service.
BACK TO STOCK
More Items