Rolex Yellow Gold Hooded Lugs Vintage Art Deco Wristwatch, 1937
by Rolex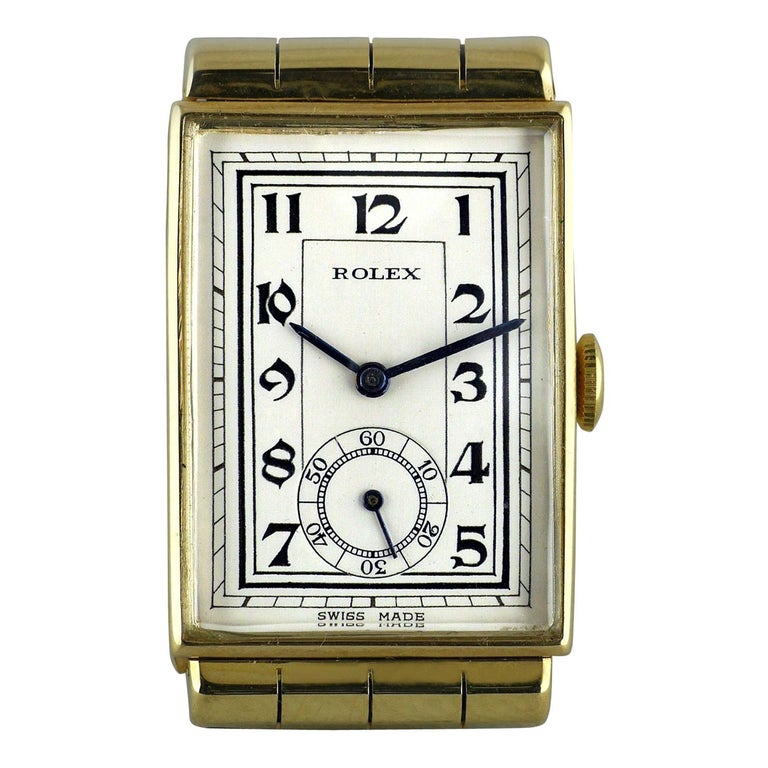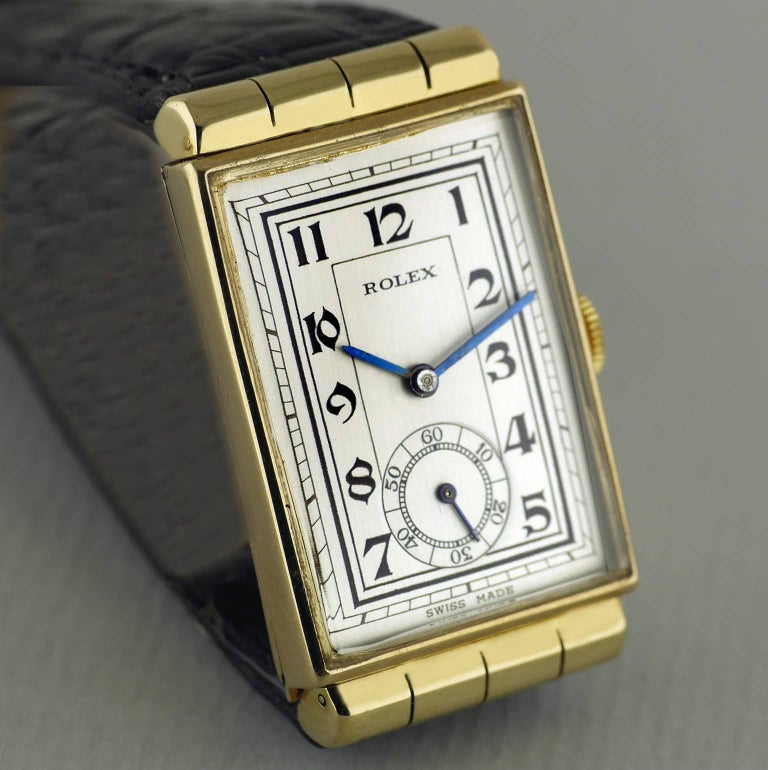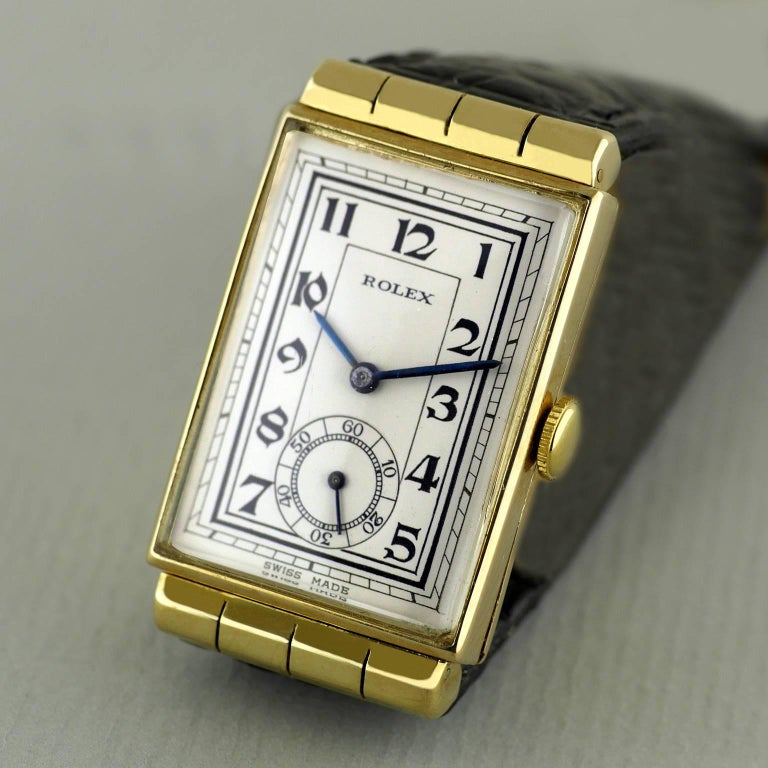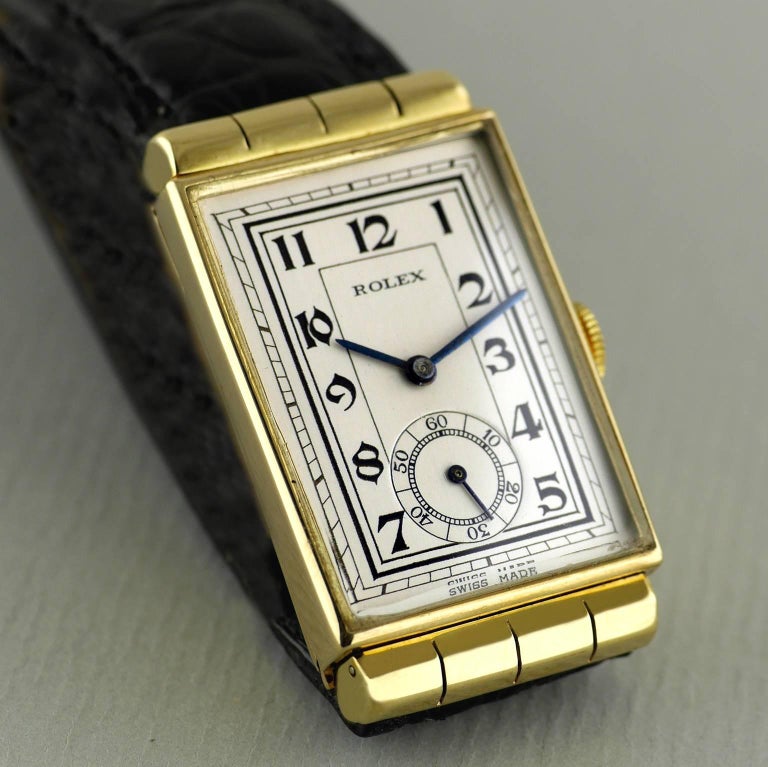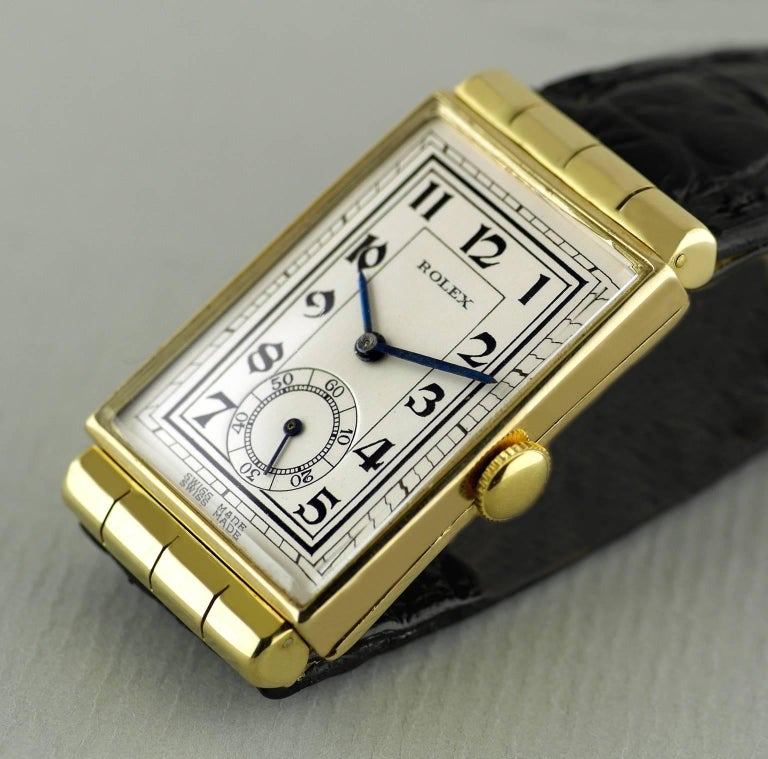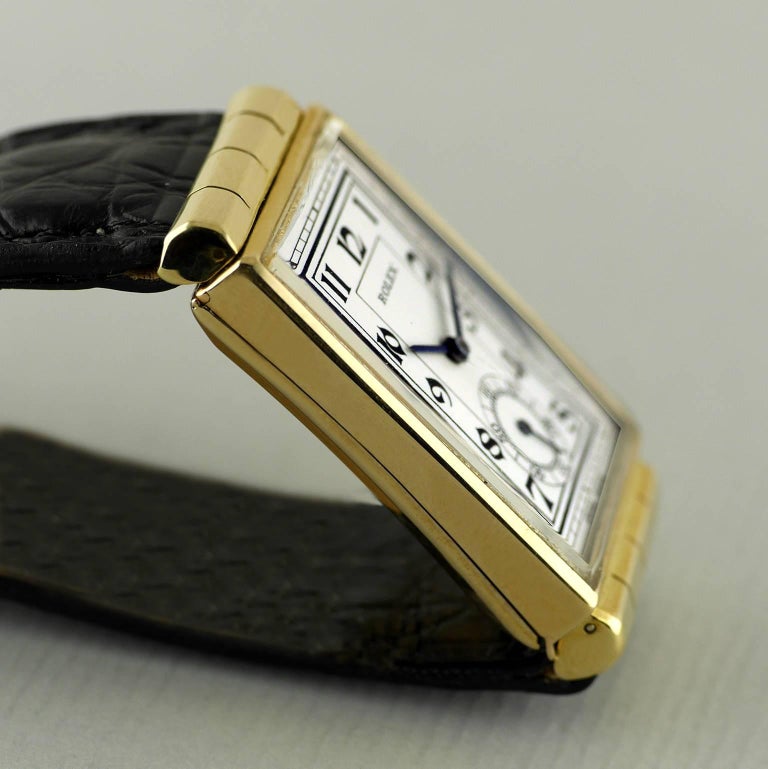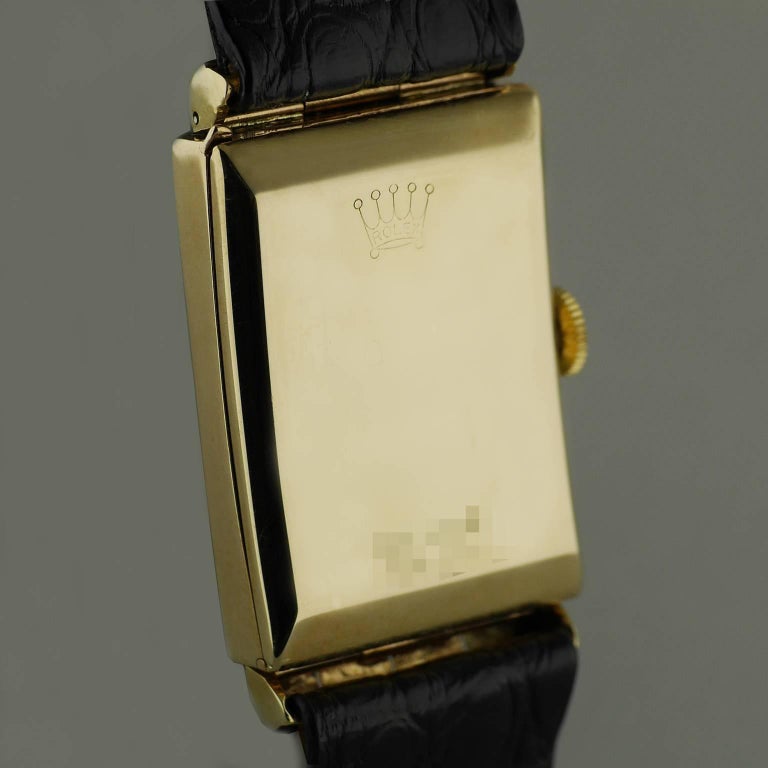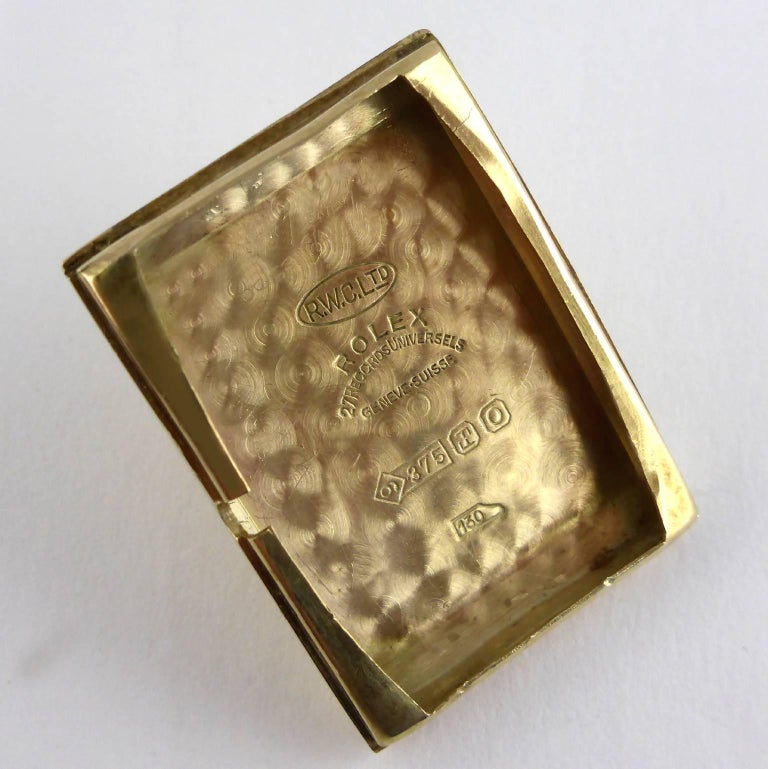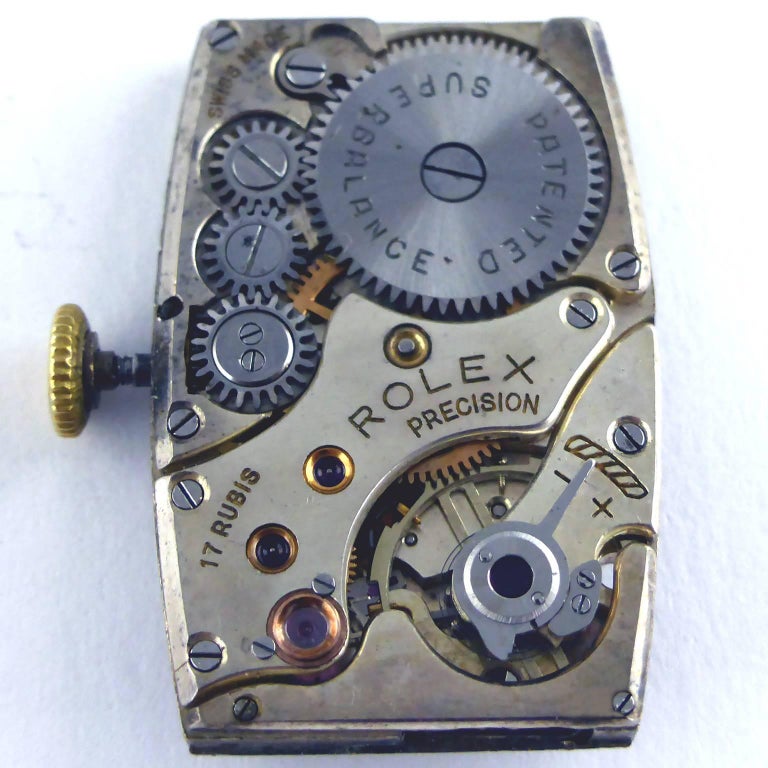 < swipe to view images >
Rolex Yellow Gold Hooded Lugs Vintage Art Deco Wristwatch, 1937
by Rolex
Stock No. 2452
An Art Deco vintage wristwatch by Rolex made in 1937.
Gold case with rare and unusual hooded lugs, marked "RWC LTD" for the Rolex Watch Company Ltd and "27 Records Universels". Hallmarked for Glasgow import into the United Kingdom in 1937. Snap back.
17 Rubies, Calibre 360, Rolex rectangular HW nickel-finished lever Precision movement.
Silvered dial with black chapter, solid black inner ring, black fancy Art Deco Arabic numerals and indented subsidiary dial for seconds. Blued steel baton hands.
Case, movement and dial signed.
Case Measurements: Length (lug to lug): 37mm. Width: 22mm.
All watches are given a full thorough service. They are stripped down to their individual parts, thoroughly checked for any obvious wear and tear, cleaned, re-oiled, reassembled and regulated. The final result is that the case, dial and movement are in pristine condition.
Pristine, fully serviced, 2 year guarantee and full after sales maintenance service.
Dimensions
| | |
| --- | --- |
| Width | 22.00 mm - 0.87 inches |
BACK TO STOCK
More Items