Rolex Perpetual Automatic 18 Carat Gold, circa 1951
by Rolex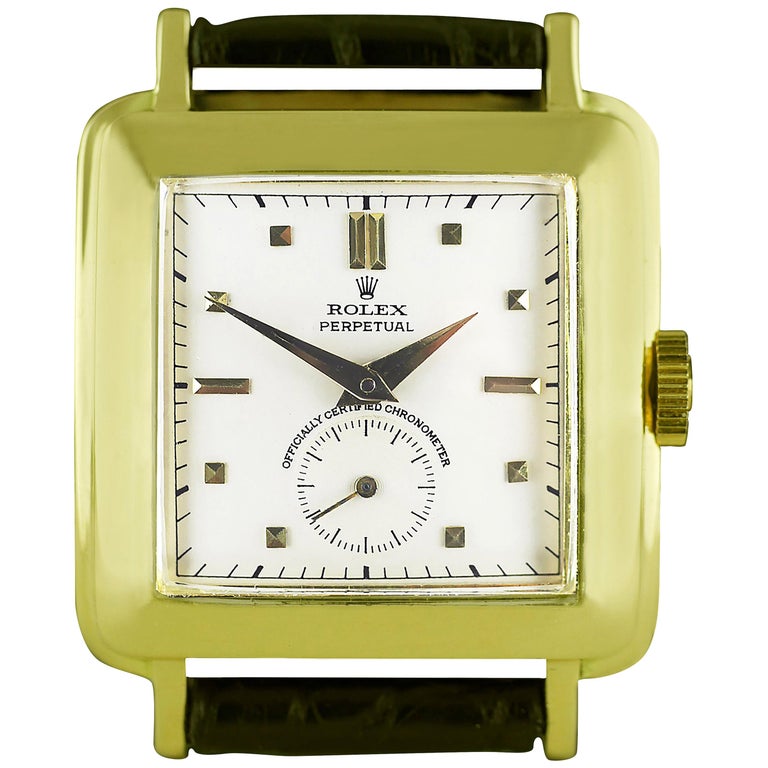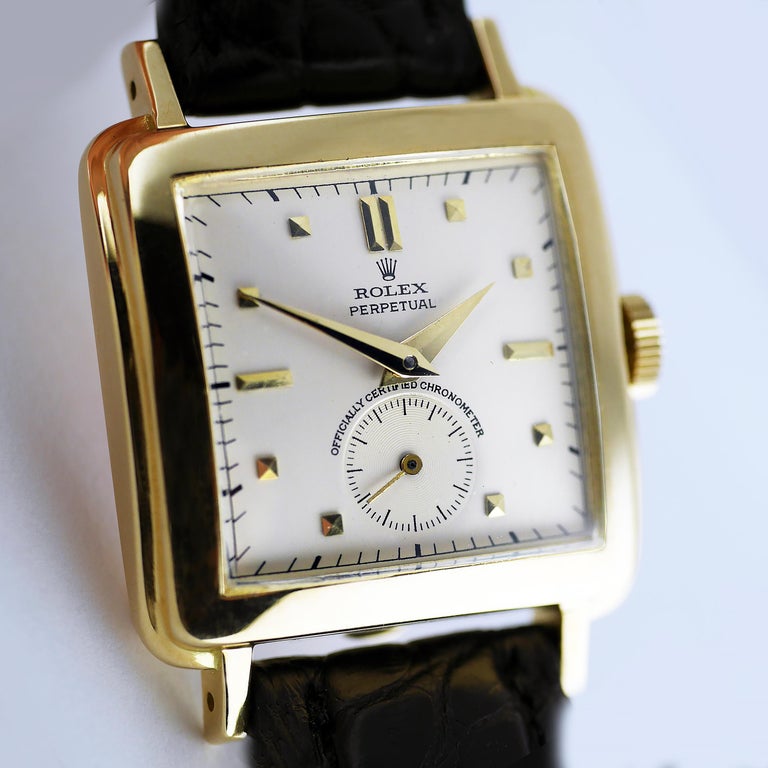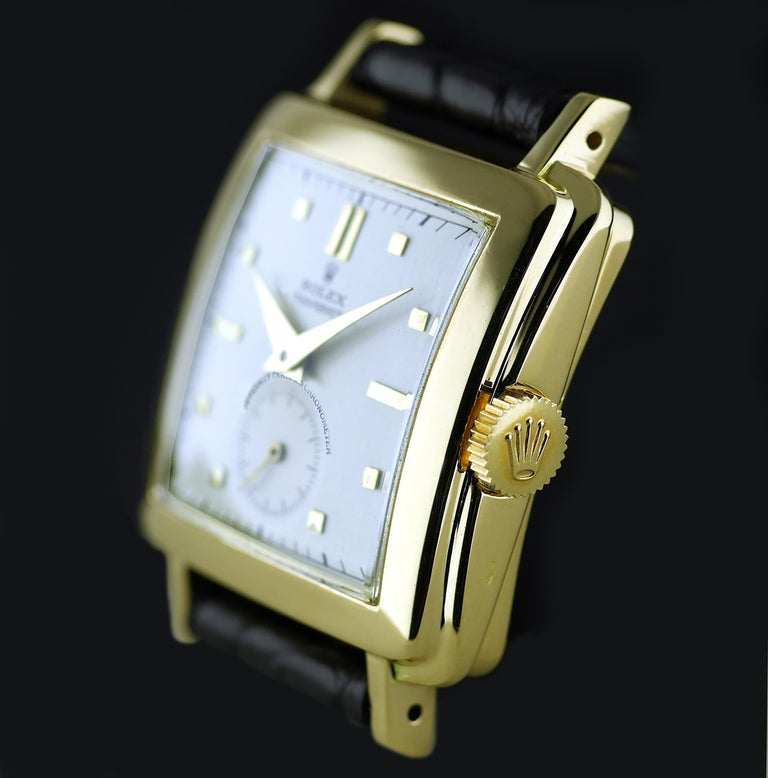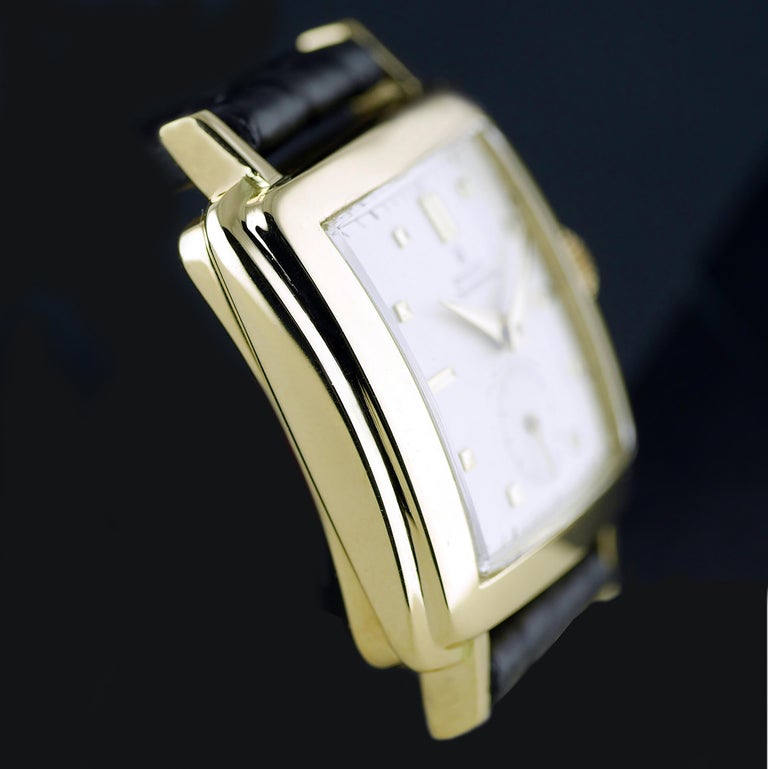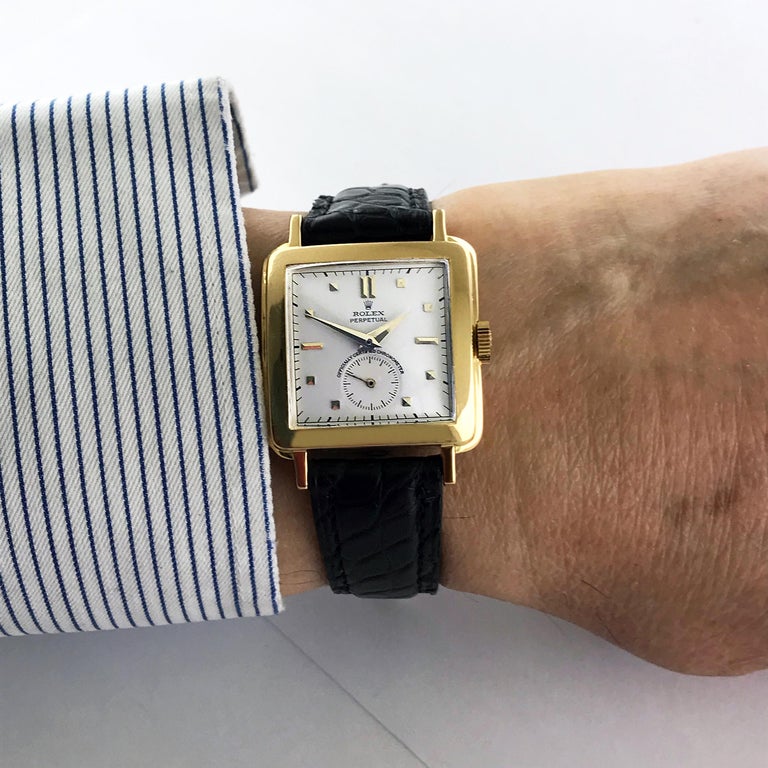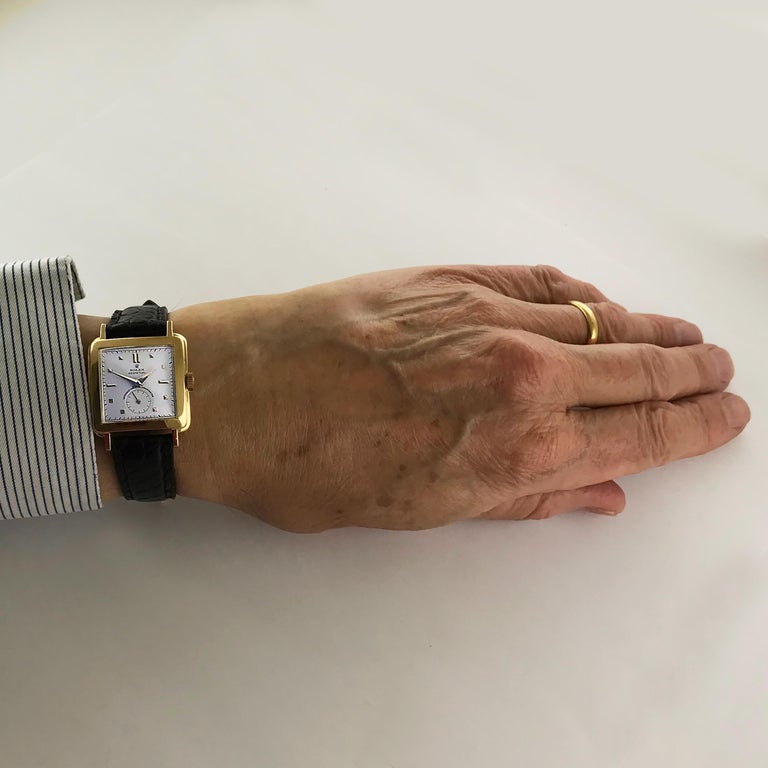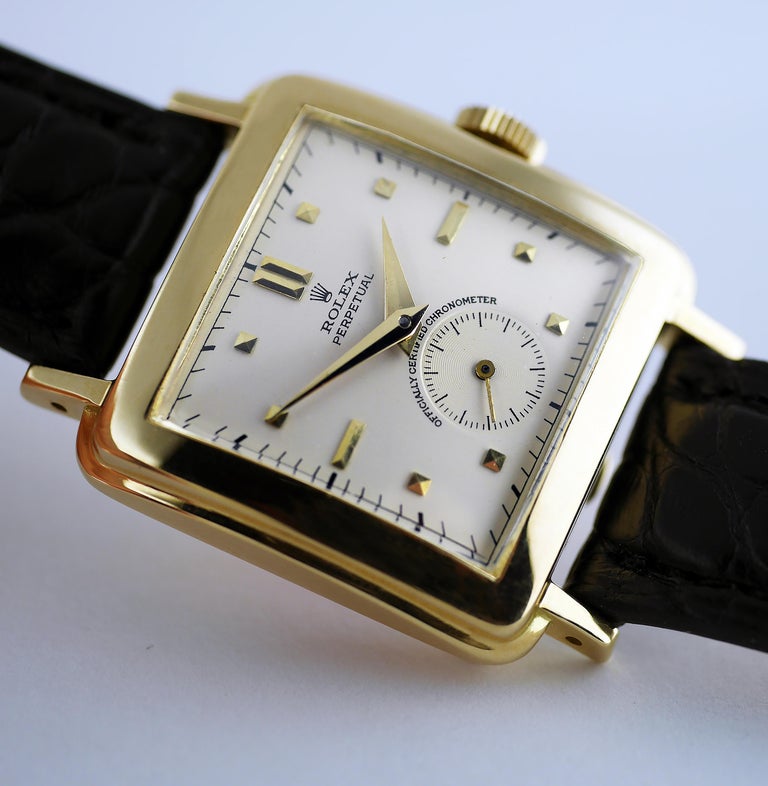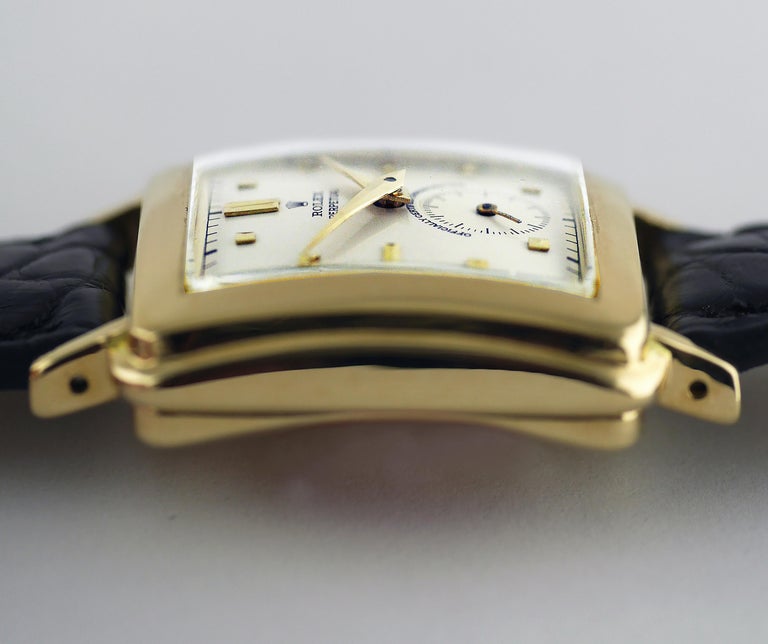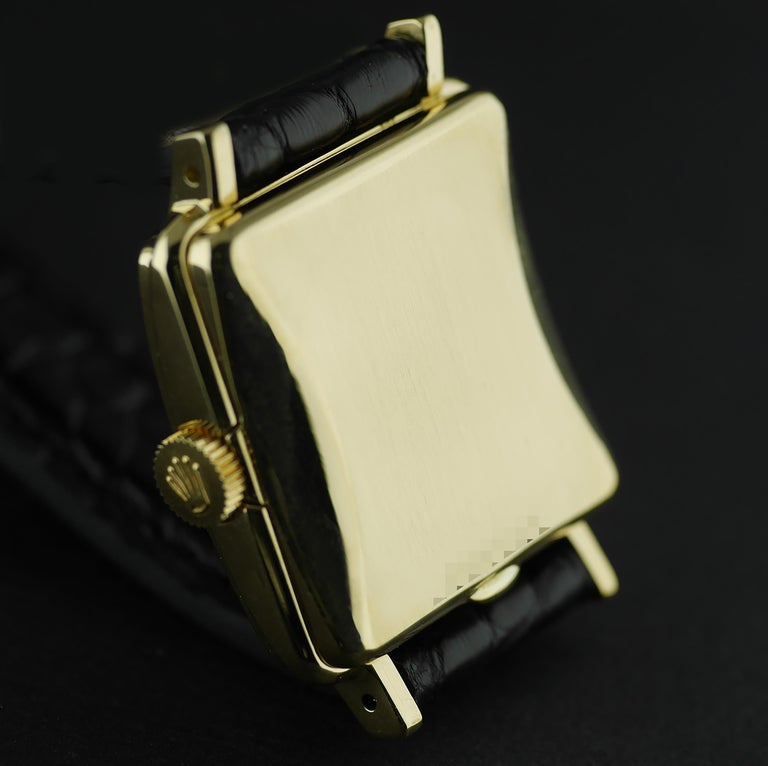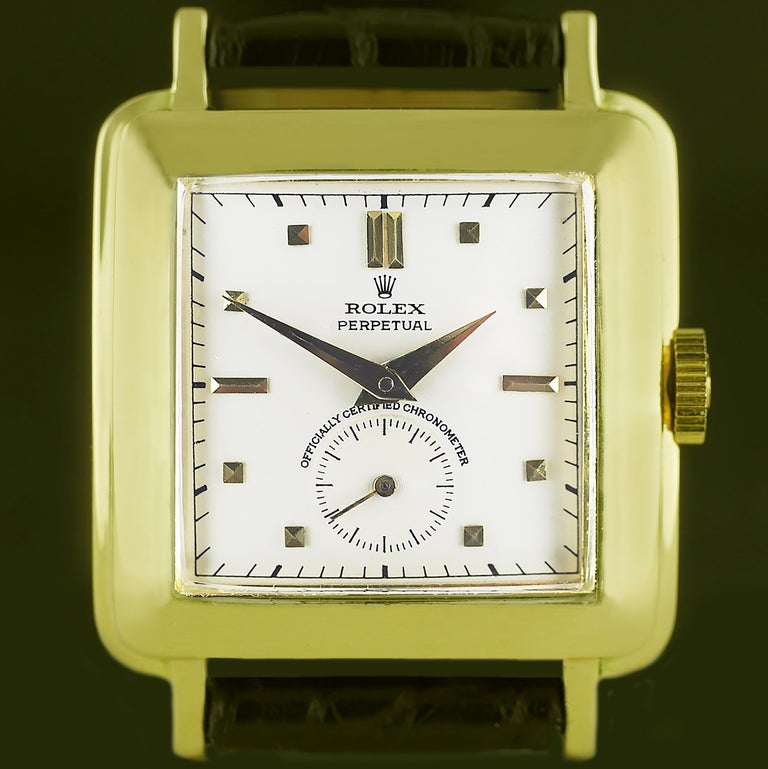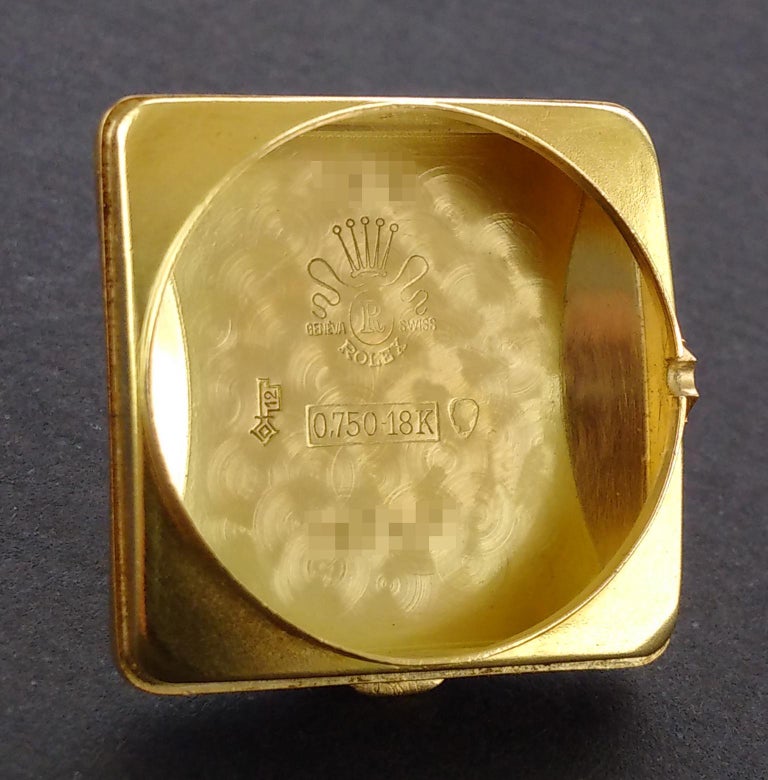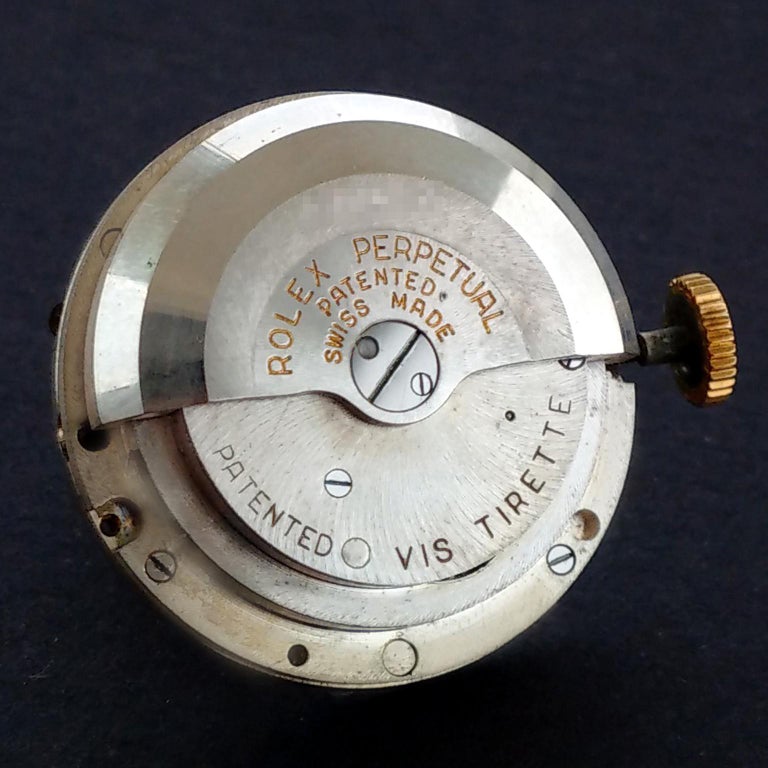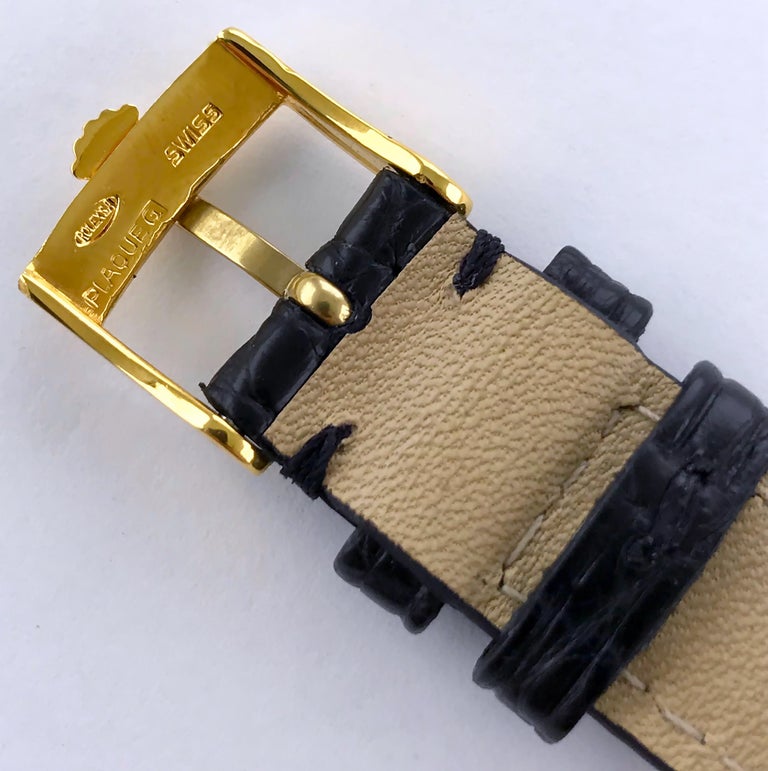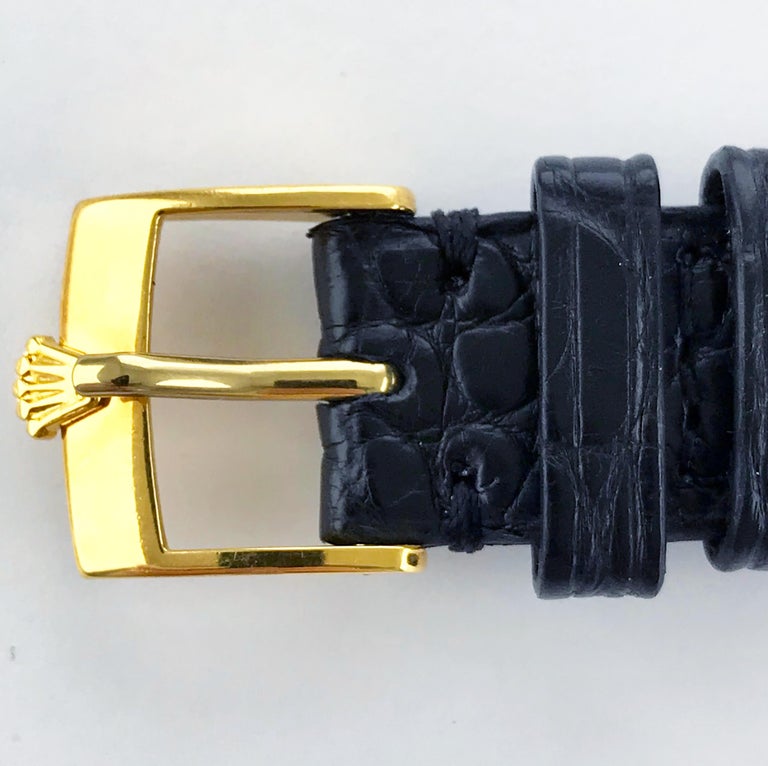 < swipe to view images >
Rolex Perpetual Automatic 18 Carat Gold, circa 1951
by Rolex
Stock No. 2712
A rare and very well preserved vintage Automatic Perpetual wristwatch by Rolex Circa 1951.
18ct gold square cushion shaped case marked with Rolex and the "Rolex Crown" lozenge. The snap back 18ct gold case with Swiss hallmarks.
17-Jewel (Rubies) Automatic Rolex patented 360 degree rotational rotor "A R Perpetual" movement signed Rolex and Swiss made. Additional jewelling of 6 further Jewels to the Automatic movement (Total 23 Jewels). The "A R" movement is the smaller and rarer version of the first automatic movement made by Rolex (the larger "N A" movement was used in the Bubbleback). This unique Automatic movement has a locking screw "Vis Tirette" the "Trigger Screw" to stop the rotor from coming loose.
Silvered dial with raised gold baton numerals for 12, 3 and 9 and square faceted pyramid shaped hour markers. Black minute chapter and subsidiary dial for seconds. Gold "Dauphine" hands.
Case, movement and dial signed.
Case Measurements:
Width: 28mm / 2.8cm / 1 1/16" (1.11 Inches)
Length (lug to lug): 37mm / 3.7cm / 1 7/16" (1.46 Inches)
All watches are given a full thorough service. They are stripped down to their individual parts, thoroughly checked for any obvious wear and tear, cleaned, re-oiled, reassembled and regulated. The final result is that the case, dial and movement are in pristine condition.
Pristine, fully serviced, 2 year guarantee and full after sales maintenance service.
Dimensions
| | |
| --- | --- |
| Width | 28.00 mm - 1.10 inches |
| Depth | 8.00 mm - 0.31 inches |
BACK TO STOCK
More Items