Jugenstil Diamond Pendant Brooch, circa 1890
byUnknown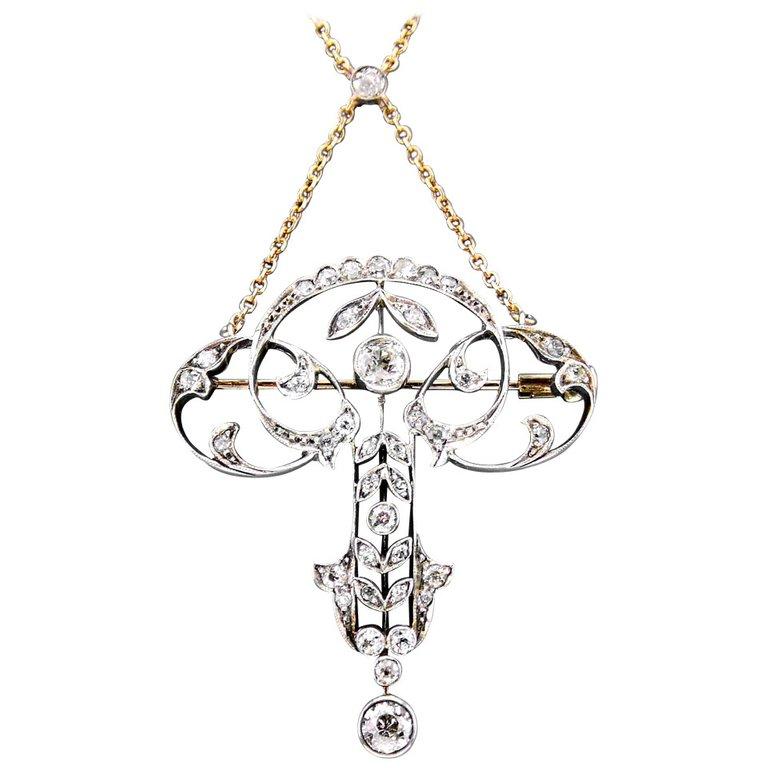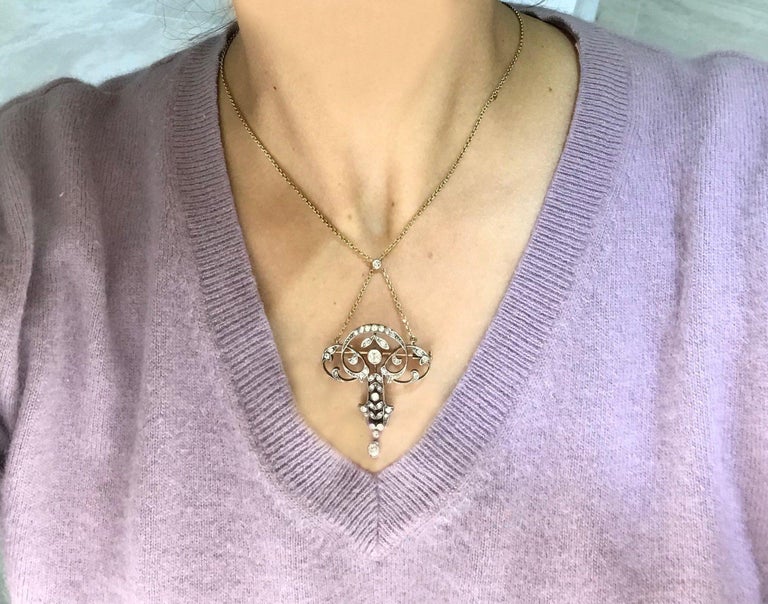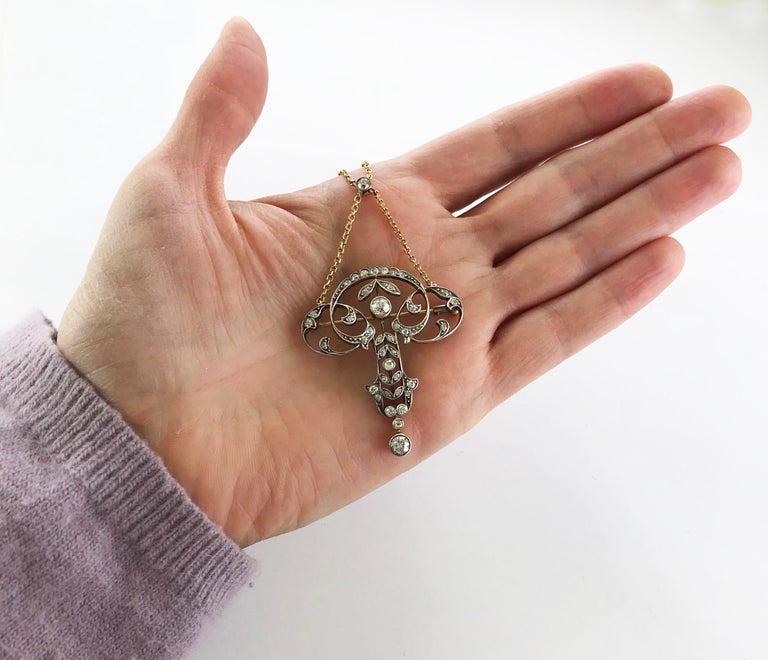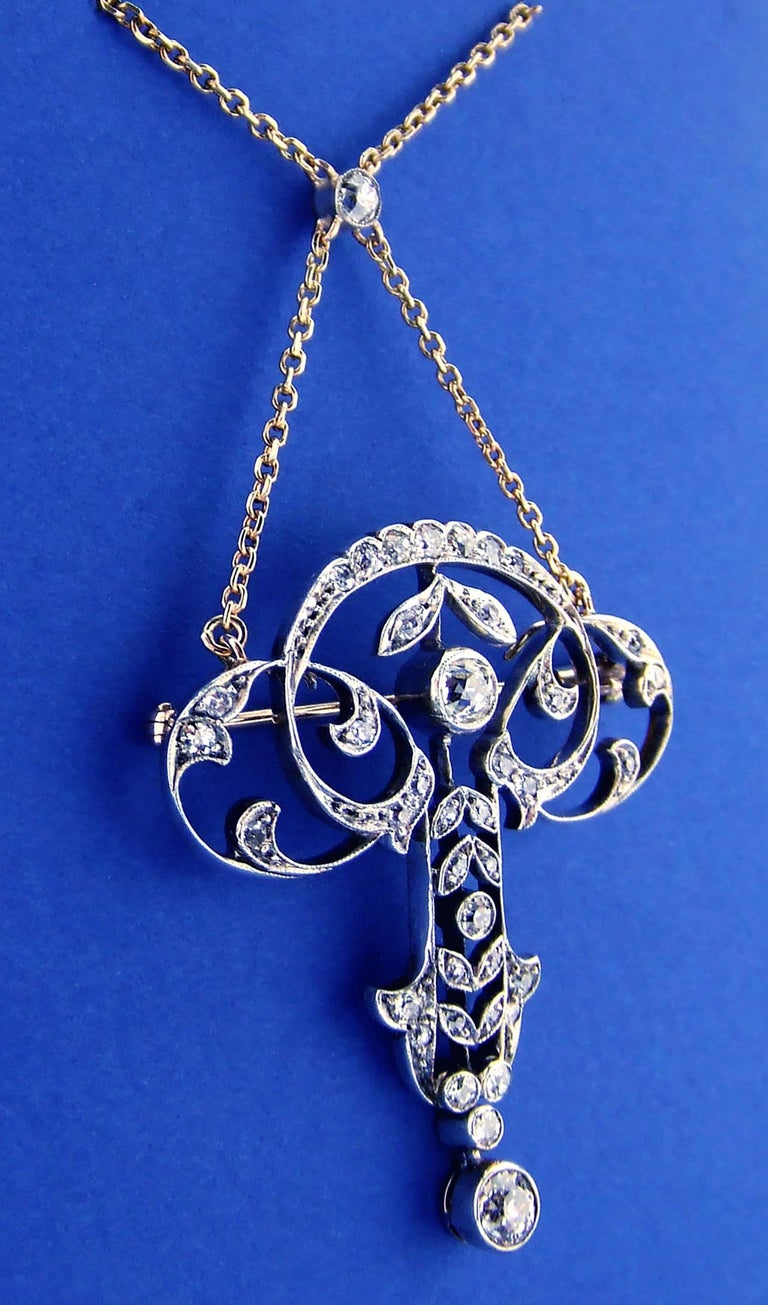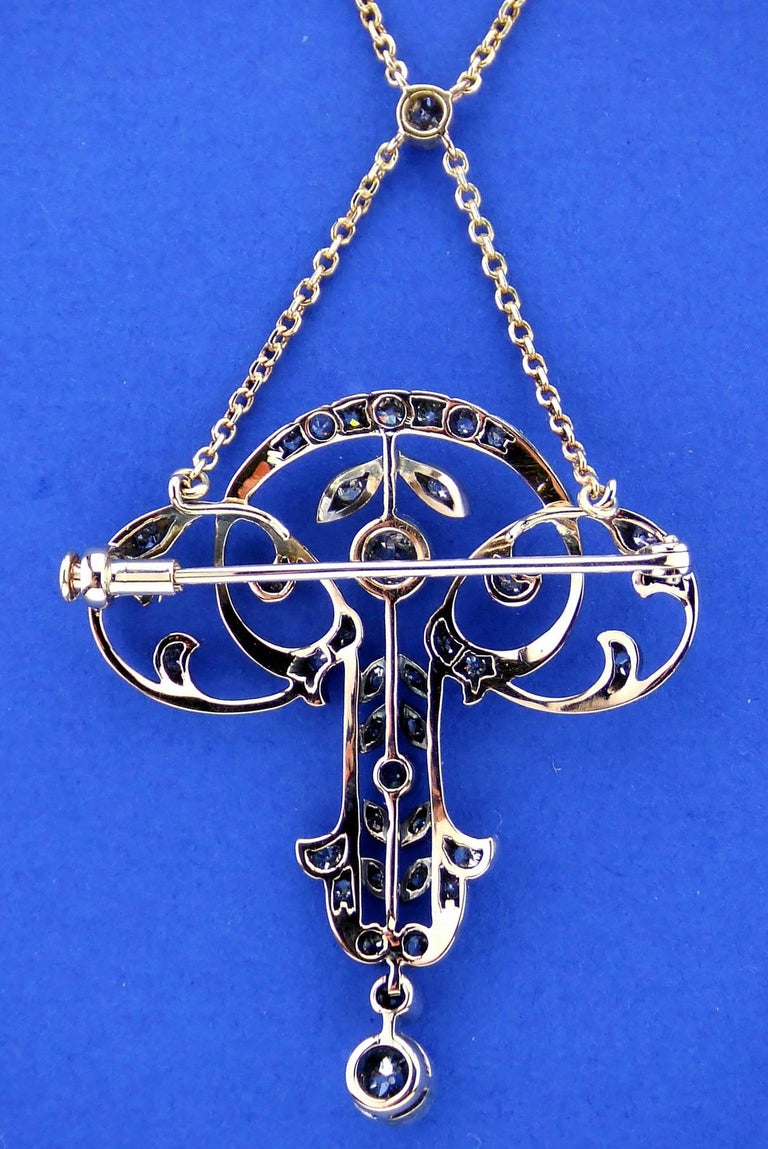 < swipe to view images >
Jugenstil Diamond Pendant Brooch, circa 1890
byUnknown
Stock No.1858
18ct yellow gold and silver set, diamonds.
Setting diamonds in silver, "silver set", was a technique used in the Georgian, Victorian and Edwardian periods, as white coloured gold and platinum were not yet available. A very thin layer of silver was applied to the gold, on which the diamonds were set, to show them off to their best advantage (as the yellow would reflect and distort the white colour of the diamonds).
With Removable chain and original fitted box.
Pristine Condtition
BACK TO STOCK
More Items