Rolex Art Deco Gold Wristwatch, 1930
by Rolex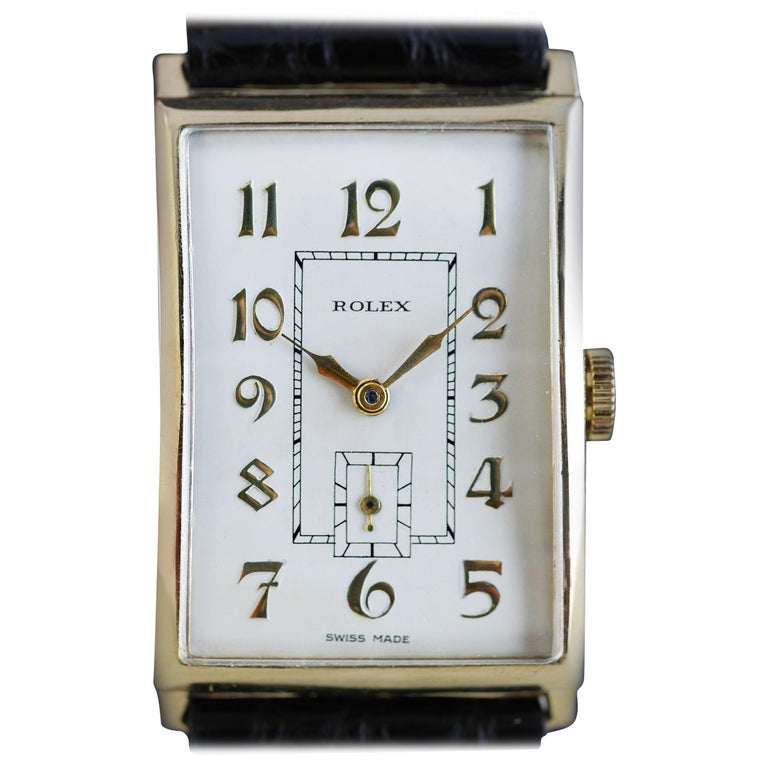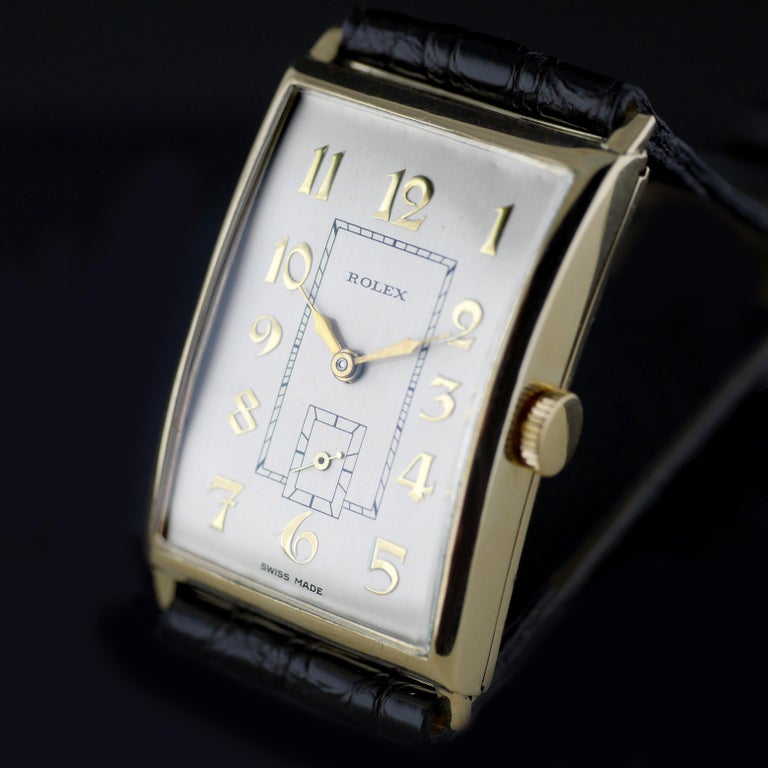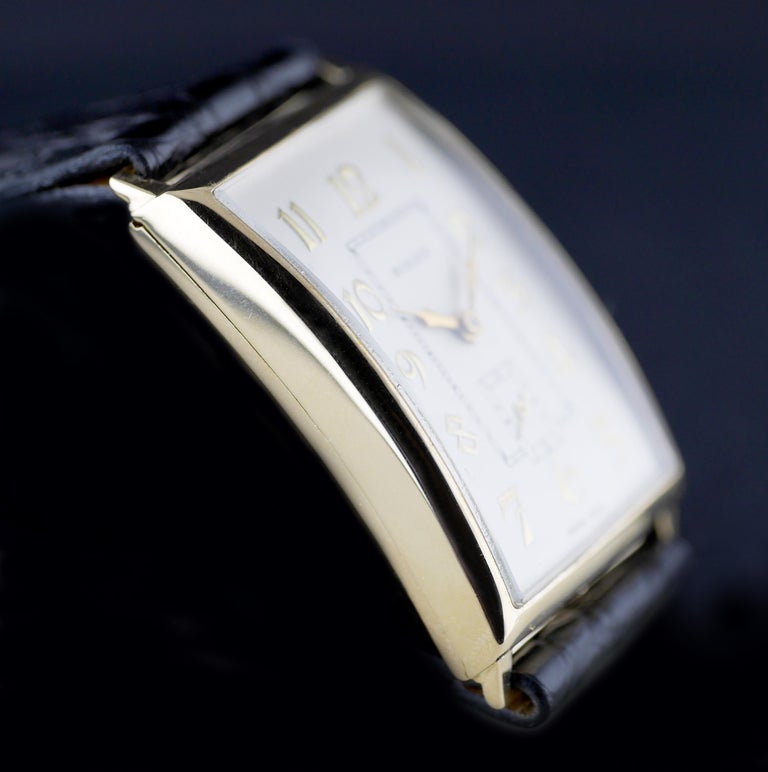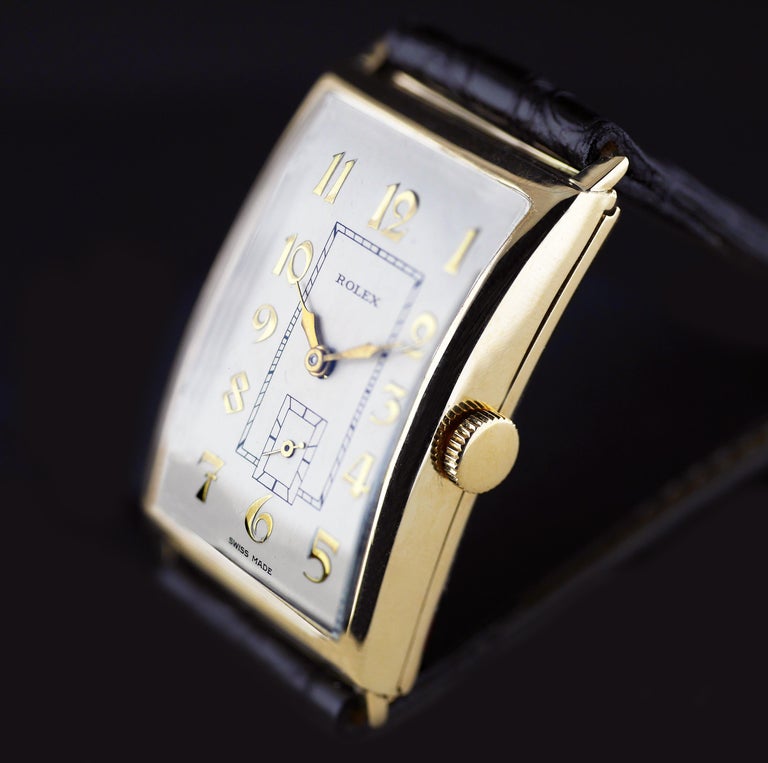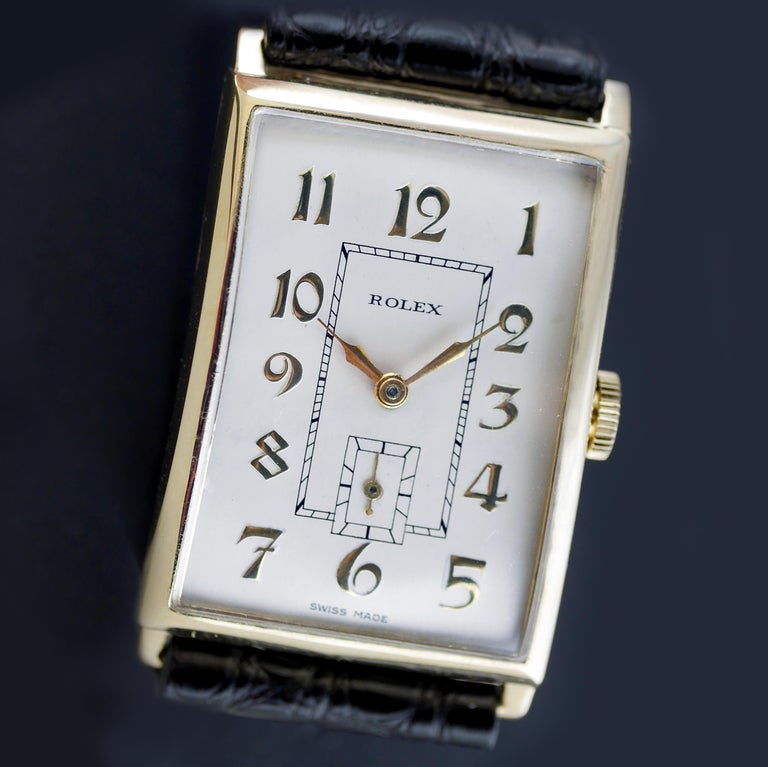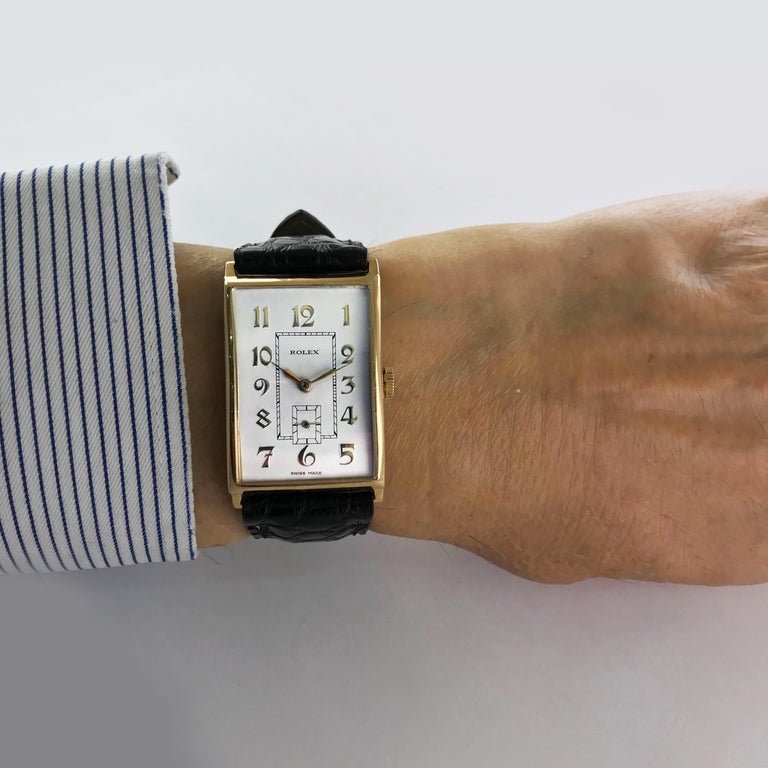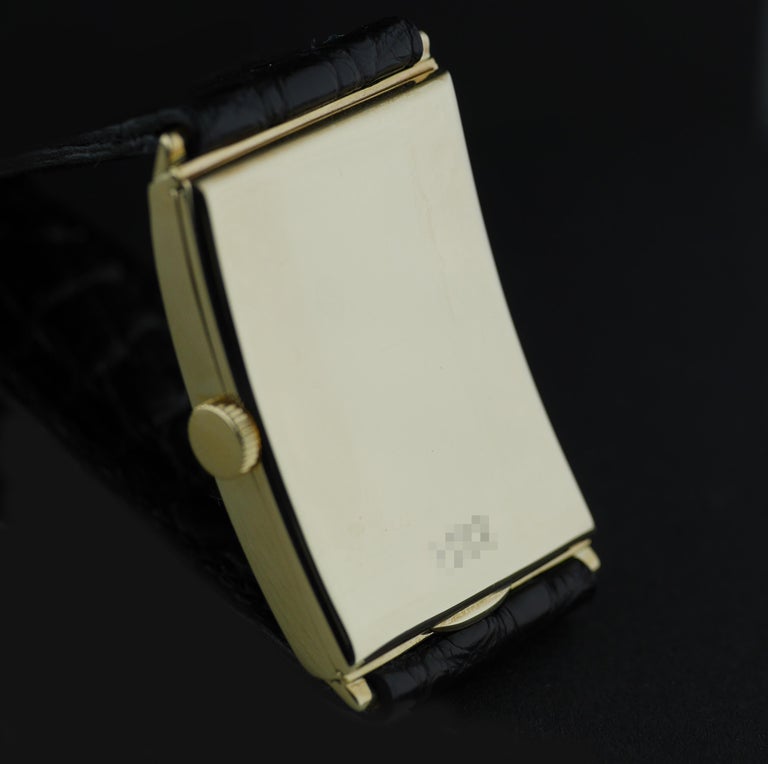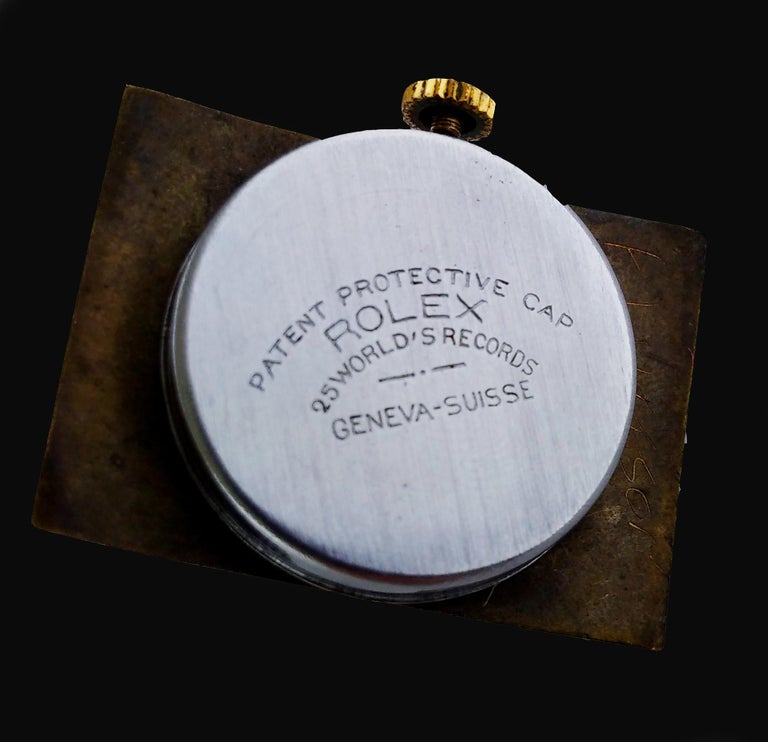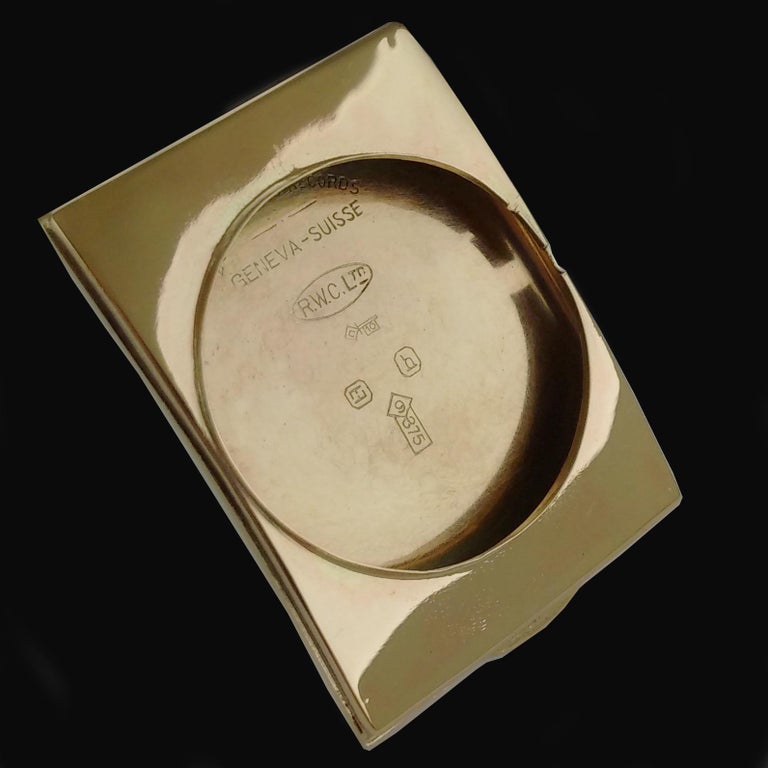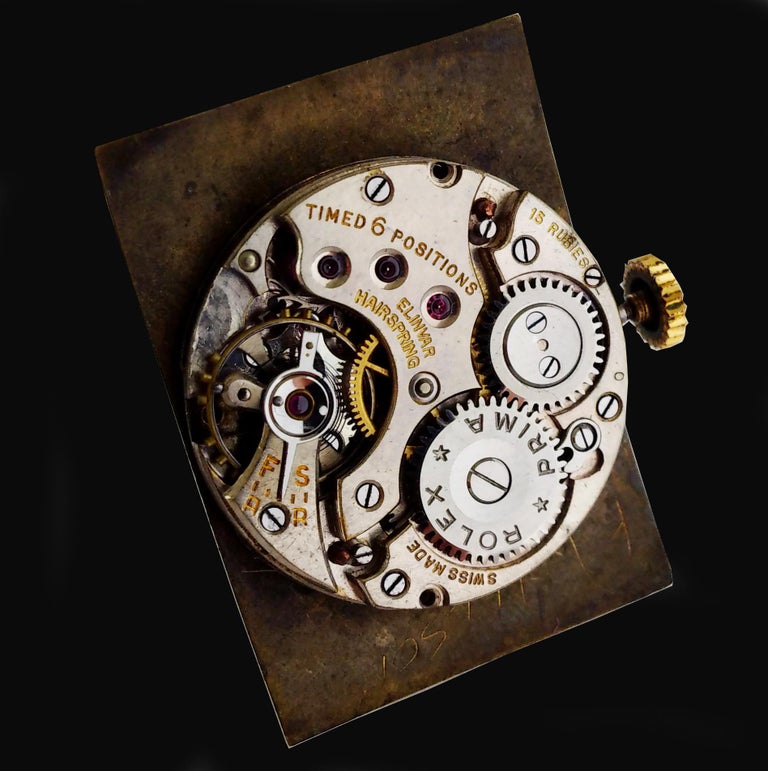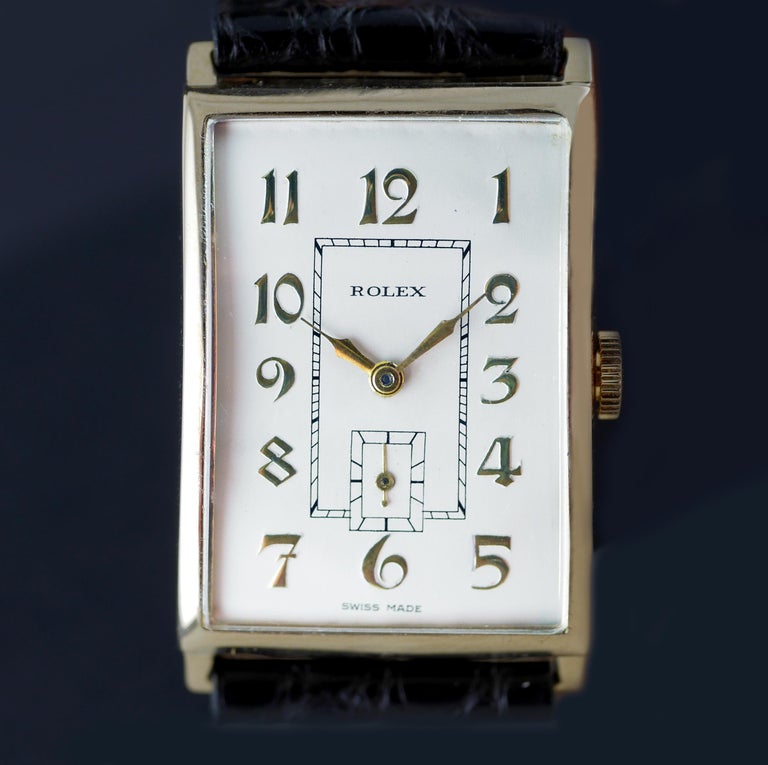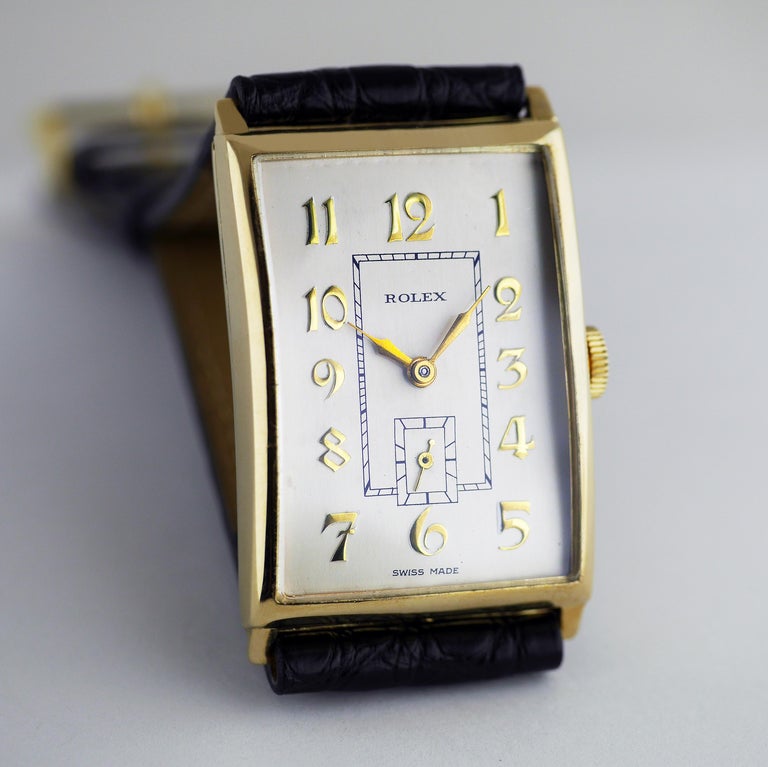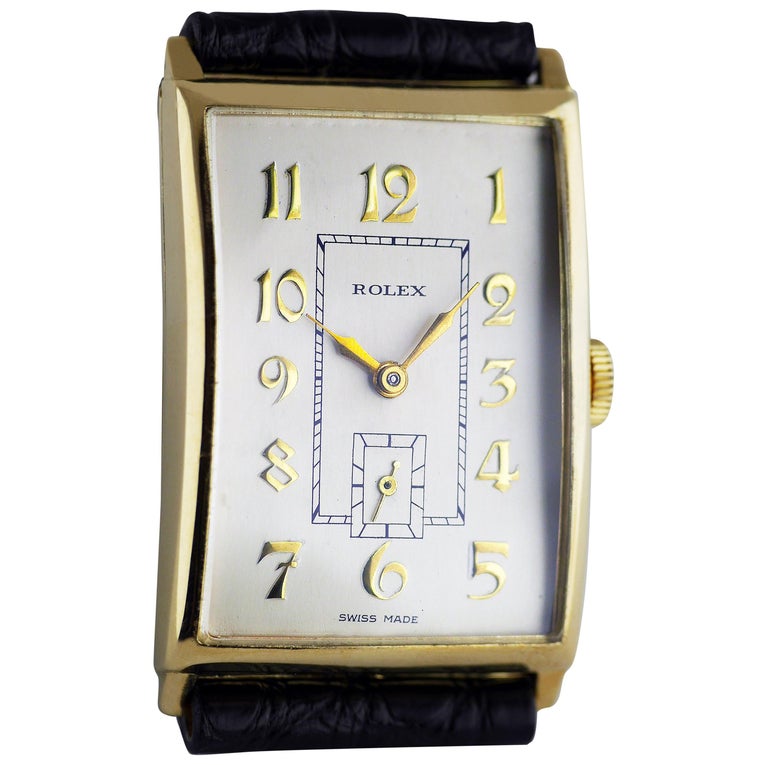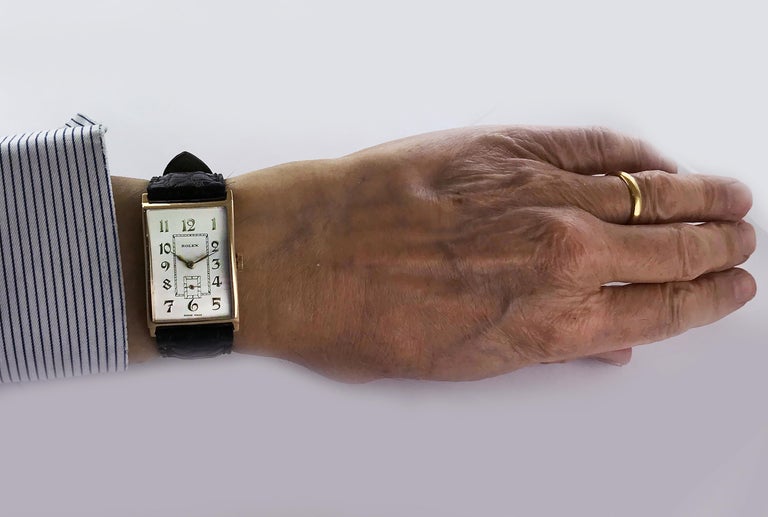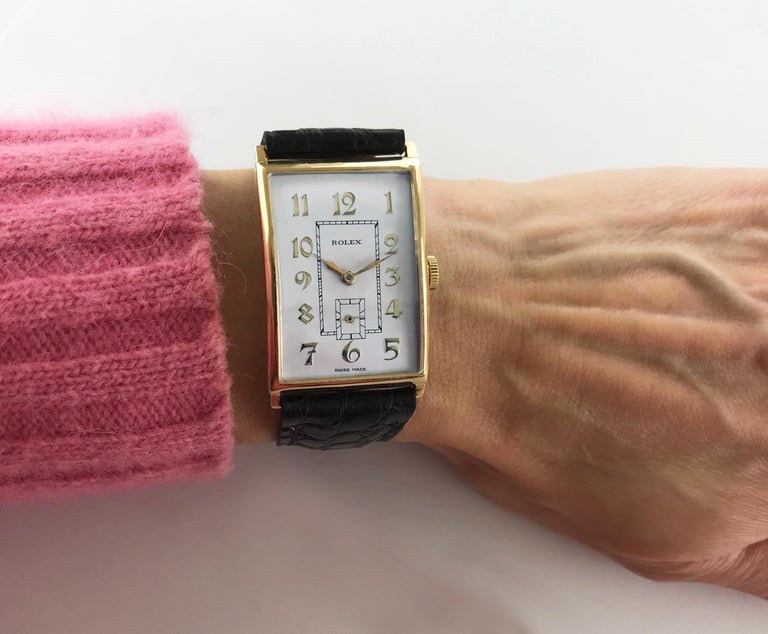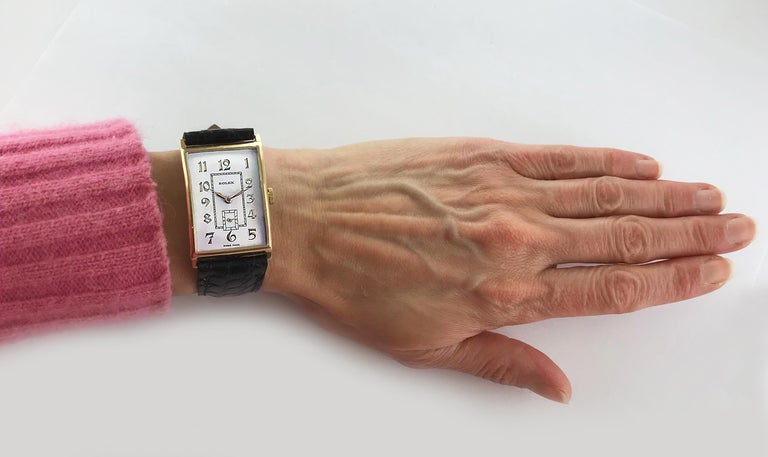 < swipe to view images >
Rolex Art Deco Gold Wristwatch, 1930
by Rolex
Stock No. 2785
An Art Deco vintage wristwatch by Rolex made in 1930. A rare and unusually large size for a watch of this period, when the majority of watches were much smaller .
Gold rectangular shaped case marked with the "RWC Ltd" lozenge for the Rolex Watch Company Ltd. The snap back gold case is hallmarked for Glasgow Import into the United Kingdom in 1930.
Silvered dial with raised gold stylised Art Deco numerals. Black minute chapter and subsidiary dial for seconds. Gold fancy hands
Prima 15-Jewel Chronometre movement signed Rolex and Swiss made.
Prima were very high grade Rolex movements at the time. This movement also has a dust cap and an Elinvar Hairspring. Elinvar is a composite of the French words ELasticité INVARiable meaning elastically invariable. An Elinvar hairspring was used to make a movement even more efficient in timekeeping. The Elinvar metal compound was invented by a Swiss physicist Charles Édouard Guillaume who won the Nobel prize in the 1920's for his discovery. It resists the effects of temperature change by having temperature compensation and co-efficiency.
Elinvar was used primarily in balance springs for mechanical watches. A major cause of inaccuracy in watches and clocks was that ordinary steels used in springs lost elasticity slightly as the temperature increased, so the balance wheel would oscillate more slowly back and forth, and the clock would lose time. Chronometres and precision watches required complex temperature-compensated balance wheels for accurate timekeeping. Springs made of Elinvar, were not affected by temperature.
.
Case, movement and dial signed.
Case Measurements:
Length (lug to lug): 41mm
Width : 26mm.
All watches are given a full thorough service. They are stripped down to their individual parts, thoroughly checked for any obvious wear and tear, cleaned, re-oiled, reassembled and regulated. The final result is that the case, dial and movement are in pristine condition.
Pristine, fully serviced, 2 year guarantee and full after sales maintenance service.
Dimensions
| | |
| --- | --- |
| Width | 26.00 mm - 1.02 inches |
BACK TO STOCK
More Items