Patek Philippe Yellow Gold Art Deco Tonneau Shaped Manual Wristwatch, 1926
by Patek Philippe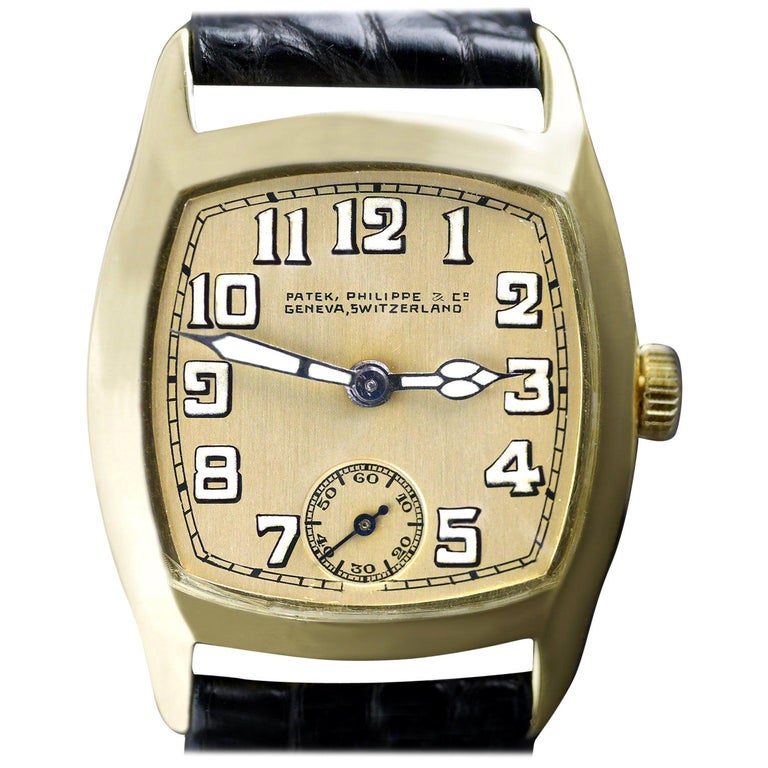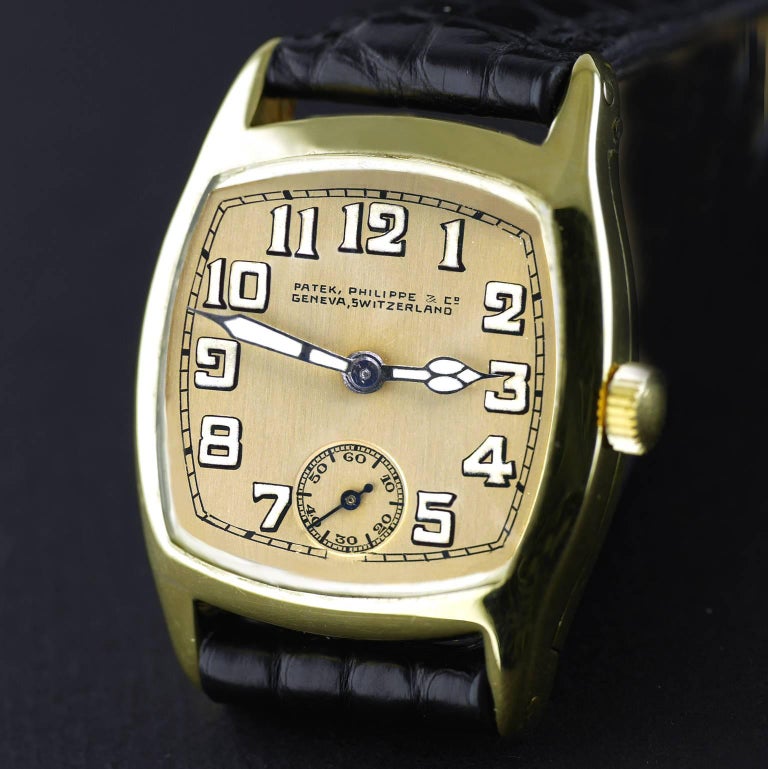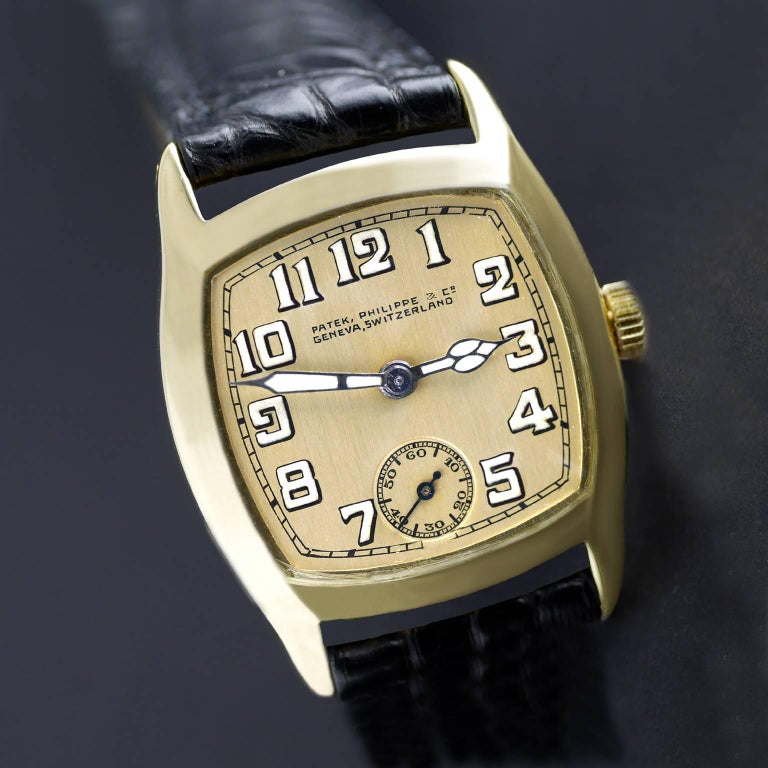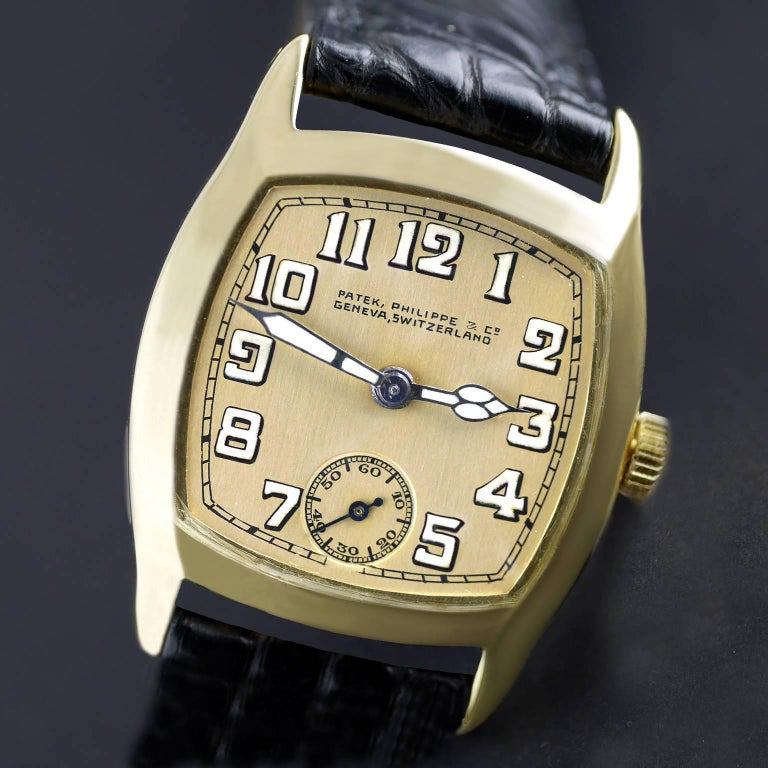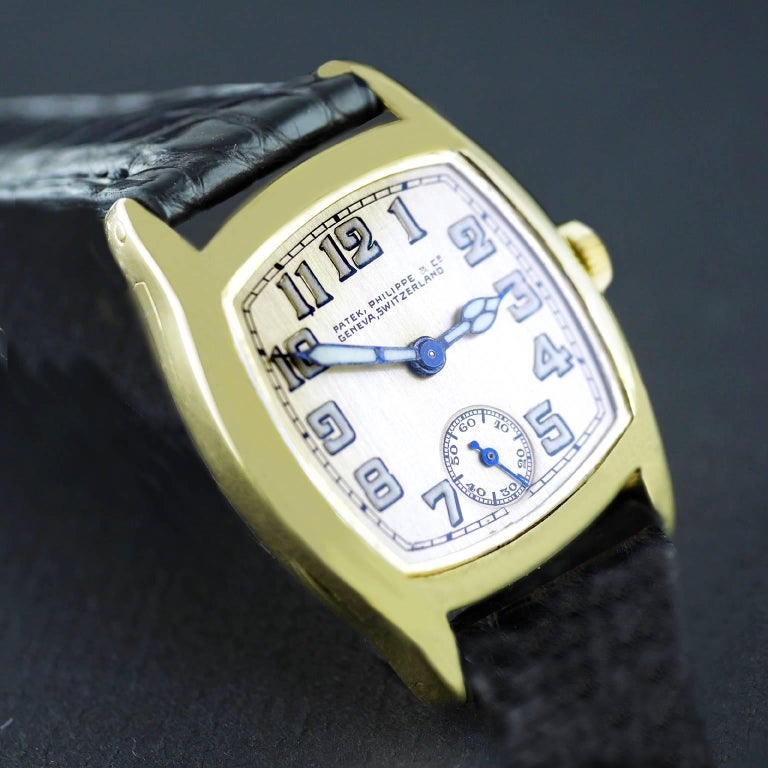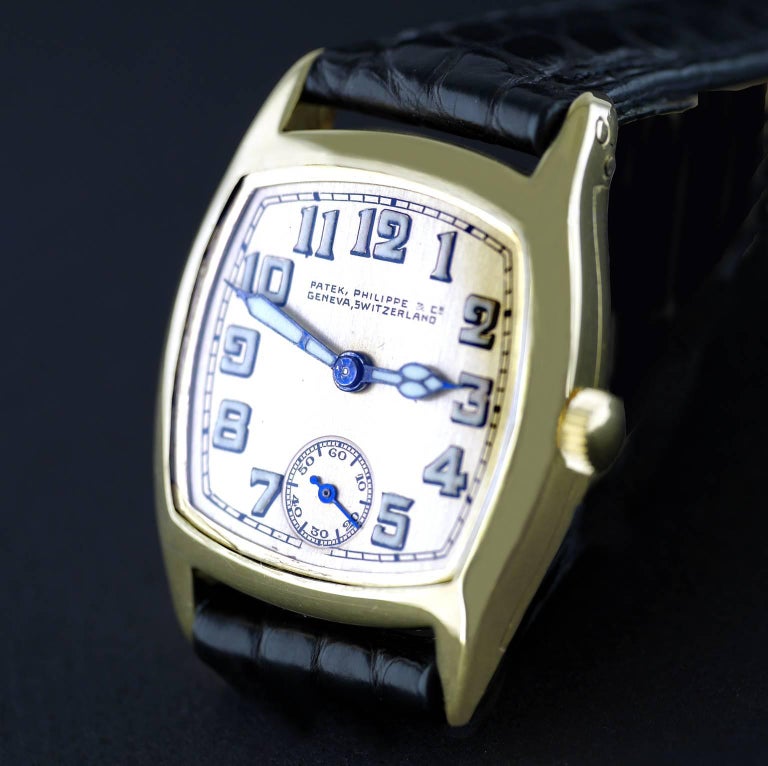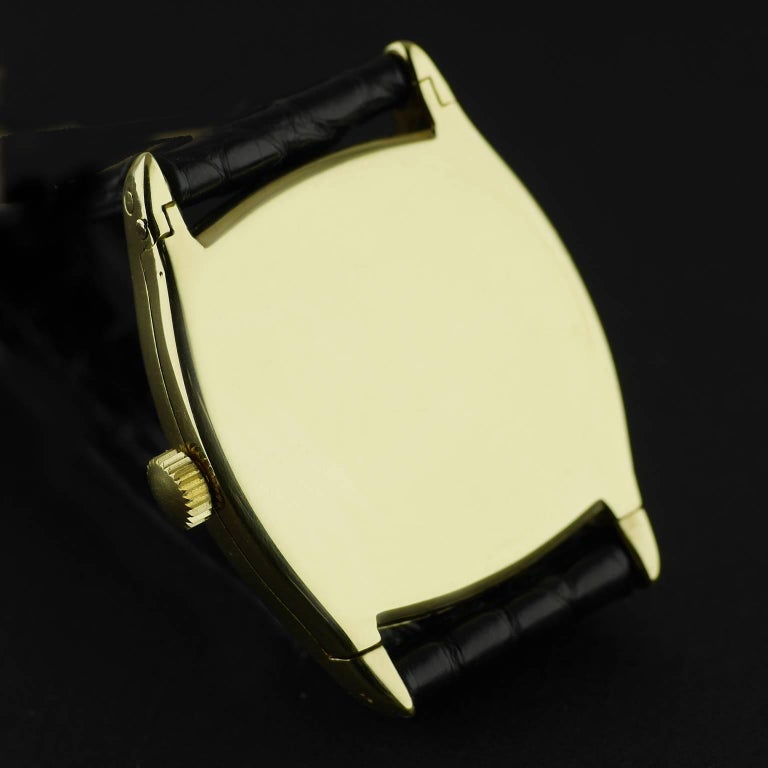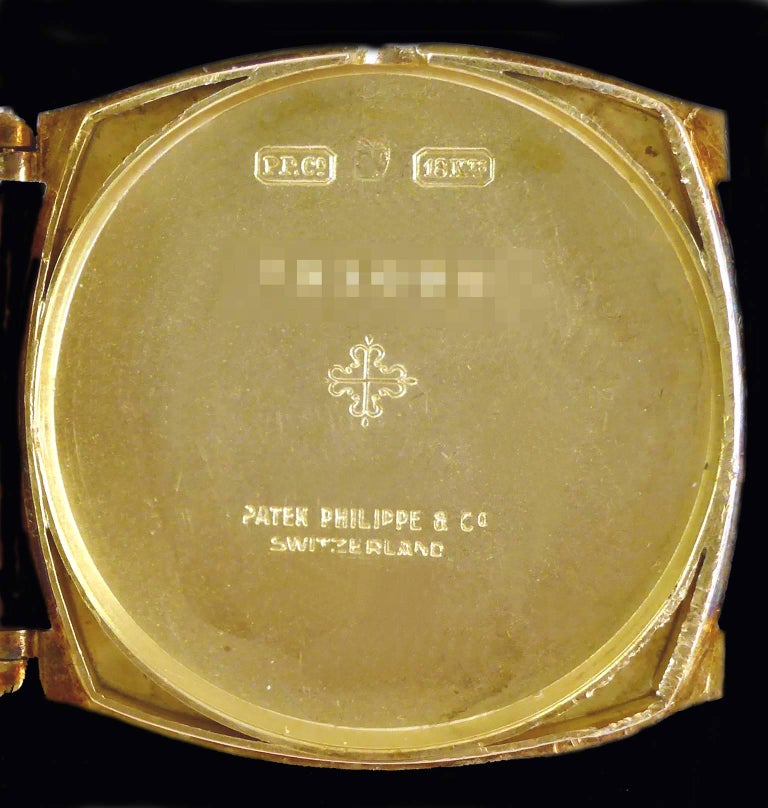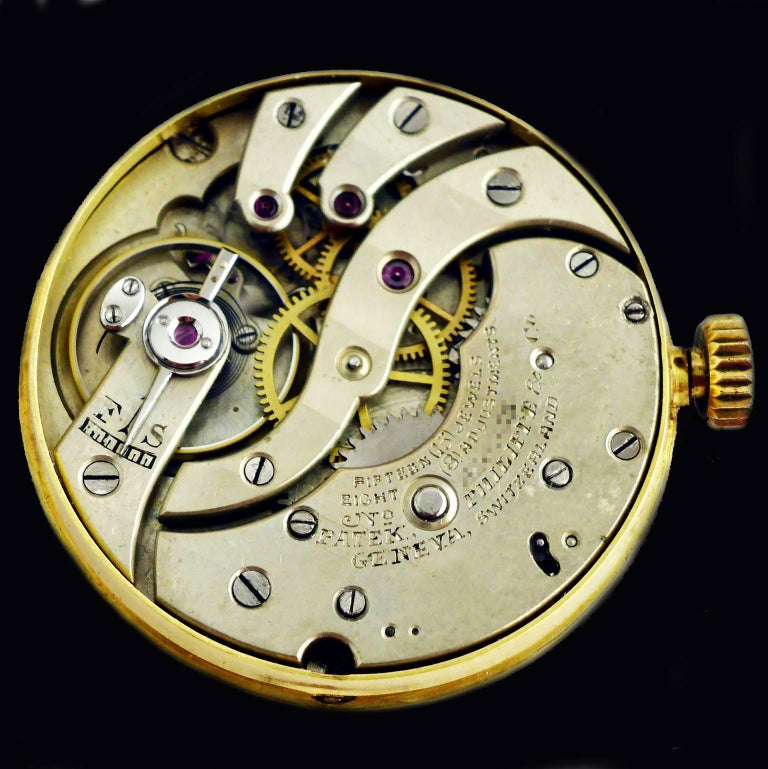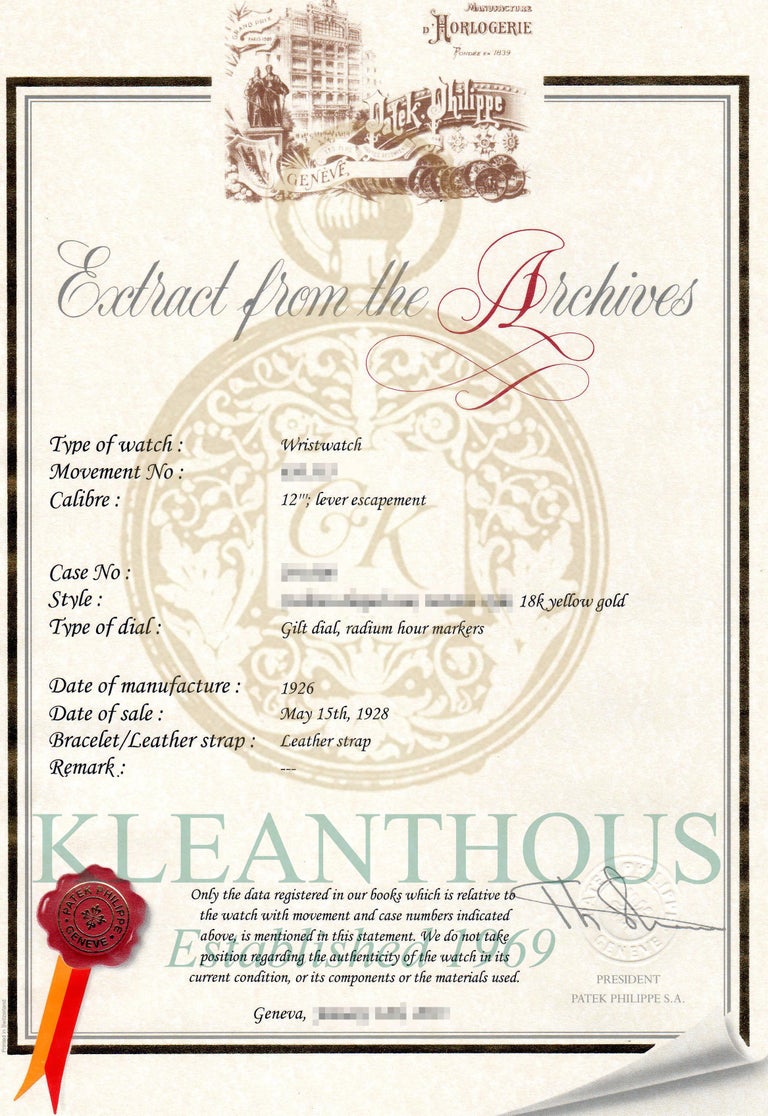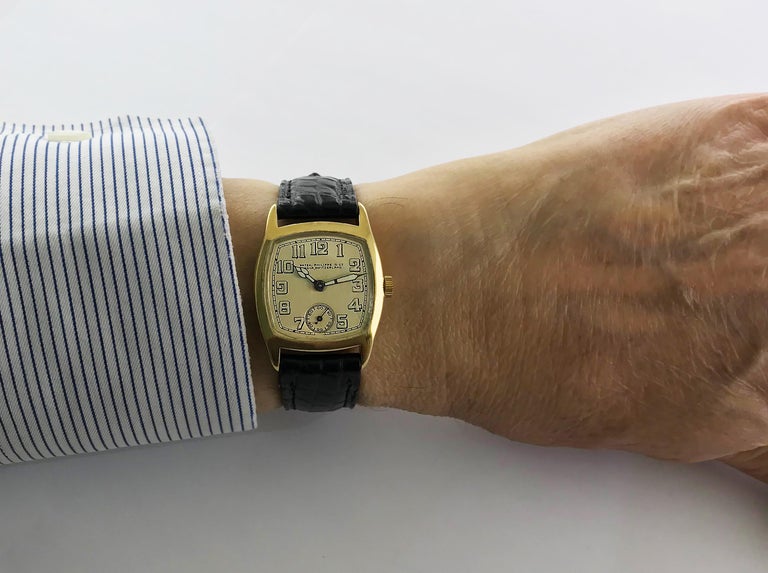 < swipe to view images >
Patek Philippe Yellow Gold Art Deco Tonneau Shaped Manual Wristwatch, 1926
by Patek Philippe
Stock No. 2527
An elegant, fine and rare vintage wristwatch by Patek Philippe made in 1926.
18 carat tonneau cushion shaped case, tortoise style, in yellow gold.
Jewelled, round, 12'''calibre nickel manual (mechanical) lever escapement movement.
Gilt dial with luminous Arabic numeral. Black minute and subsidiary seconds chapters. Blued Steel Skeleton luminous hands.
With an Extract from the Archives certificate from Patek Philippe.
Case Measurements:
Length (lug to lug):
38 mm (3.8 cm)
1 7/16" (1.50 Inches)
Width:
30 mm (3.0 cm)
1 1/8" (1.19 Inches)
All watches are given a full thorough service. They are stripped down to their individual parts, thoroughly checked for any obvious wear and tear, cleaned, re-oiled, reassembled and regulated. The final result is that the case, dial and movement are in pristine condition.
Pristine, fully serviced, 2 year guarantee and full after sales maintenance service.
Dimensions
| | |
| --- | --- |
| Width | 30.00 mm - 1.18 inches |
BACK TO STOCK
More Items